Steyning In Bloom: Annual fundraising quiz.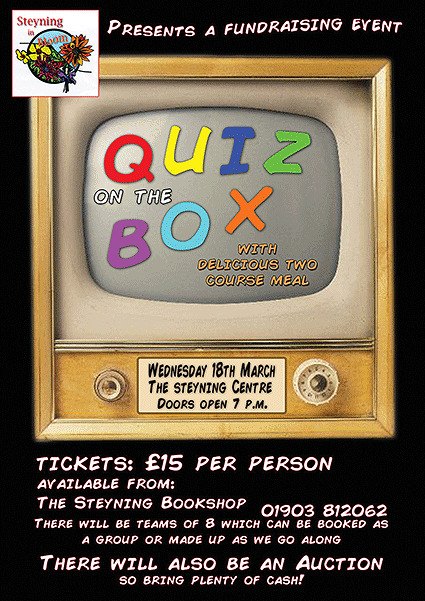 Wednesday 18th March - The Steyning Centre, 19:00

The time approaches for the annual 'Steyning In Bloom' fundraising quiz.

Not the most serious of quizzes, more an entertainment with good food thrown in, in fact there is rumour that some folks only come for the supper! In addition to questions and cuisine this year there will be an auction of three gorgeous lots, so be prepared.

We'll be raising money for the planting, watering and maintenance of the tubs and baskets in the High Street but we hope to increase planting in the Town Centre car park and bus shelter areas.

We will also be creating impressive displays in the 'Welcome To Steyning' installation at the entrance to the town.