Greening Steyning: Special focus on Extinction Rebellion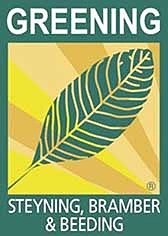 Tuesday 29th October - 19:30 - 21:30
Steyning Football Club, Shootingfield

Special focus on Extinction Rebellion



Note this is a new venue for Green Drinks.



The Football Club is just to the left before you come in the Steyning Grammar School Shootingfield entrance.

The climate campaign group Extinction Rebellion is making waves around the world, promoting peaceful direct action as a way of getting the climate crisis onto the political and media agenda.

They've had huge success, and are setting up local groups all over the country - including in Shoreham, Horsham, Lewes and Brighton.

We'll be inviting representatives from several local XR groups to tell us about their approach, how it's working, and how it fits in alongside other campaigning approaches.

Come along and be inspired by the new energy and conviction they're bringing to the climate debate.

Doors and bar open at 19:30. Talk starts at 20:00. Collection on door to cover costs.