Sussex Wildlife Trust: Danger amongst the dead leaves...
November 1st, 2018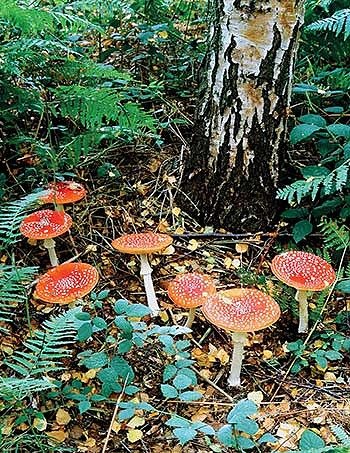 Danger amongst the dead leaves...
Iconic. Seminal. Timeless. Combining the quintessential parasol structure with a vivid red cap topped with white flecks the fly agaric is a design classic. In autumn these beauties burst from the earth around the bases of bleached-barked birch or dark pine. They're such a familiar sight in fantasy art and films that encountering one in the woods is almost comical, like you've stepped into a cartoon. I half expect Bambi or some Smurfs to skip past. They've been adopted as our clichéd link to a magical kingdom of gnomes and fairies. If you're into all that nonsense you'll probably already have a ceramic pixie sitting on a fly agaric somewhere on your mantelpiece amongst your crystals and birthstones.

The name fly agaric comes from the old practice of crushing the fungi into a glass of milk, where its smell apparently attracts and kills flies. Other chemicals within the mushroom cause hallucinations and, in our dark past, we revered mystics and shamans who believed they had travelled to mystical realms after eating fly agaric.

One legend claims that the effects were stronger if you fed the fungi to reindeer and then drank their urine. But eating the fungi can also cause extreme sweating, salivation, nausea, psychotropic poisoning, seizures and coma. Far out, man. These days, if we see a sweaty, dribbling man drinking pee, we tend to cross the street.

Others claim that fly agaric is the origin of our Christmas traditions. These neat little packages in Santa red-and-white, clustered under a pine tree (not to mention the sky-high reindeer) certainly tick a few festive boxes. Another legend tells of Vikings who (as if they weren't violent enough) would allegedly eat the mushroom to make them extra berserk.

I don't need to eat an agaric to send me into a rage. You just need to mention the F-words, stand well back and watch me explode because nothing winds me up more than fungi foragers! Each autumn they emerge from underneath their Hugh Fearnley-Whittingstall cookbooks and skip into the woods, designer trug under their arm. These selfish truggers are nowhere to be found when I ask for volunteers to help with actual wildlife conservation. Yet each autumn they suddenly have the urge to get closer to nature…by destroying it. And they're taking a real risk. These pillagers have no idea what they're doing and could easily pick the wrong mushroom and end up in the toilet for a week. But other side effects can be much, much worse. There are thousands of different species of fungi in the UK and they are notoriously difficult to identify.

So be safe. Leave the fungi where they are and enjoy their natural beauty. The risks are too high; kidney failure, liver failure, death or even worse – you may bump into me...

By Michael Blencowe: Learning & Engagement Officer, Sussex Wildlife Trust.
fly agaric©Roger Wilmshurst Sussex Wildlife Trust

Sussex Wildlife Trust is an independent registered charity caring for wildlife and habitats throughout Sussex. Founded in 1961, we have worked with local people for over half a century to make Sussex richer in wildlife.
We rely on the support of our members to help protect our rich natural heritage. Please consider supporting our work. As a member you will be invited to join Michael Blencowe on our regular wildlife walks and also enjoy free events, discounts on wildlife courses, Wildlife magazine and our guide book, Discovering Wildlife in Sussex. It's easy to join online at www.sussexwildlifetrust.org.uk/join or T: 01273 497532.

---
Comments (0)
No comments have been submitted yet.
Why not be the first to send us your thoughts
Leave A Comment

Thank you for your comments, they will appear shortly once approved.
Recent Posts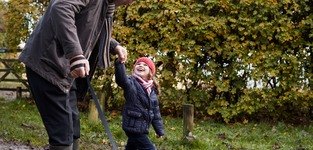 Get vaccinated to protect yourself and your community.
November 10th, 2020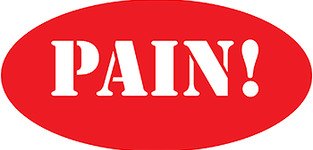 Pain and your Immune System
November 1st, 2020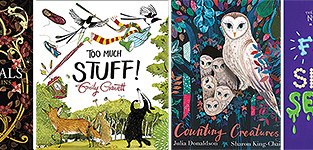 Book Reviews: November 2020
November 1st, 2020
Have You Seen...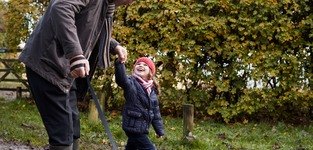 Get vaccinated to protect yourself and your community.
November 10th, 2020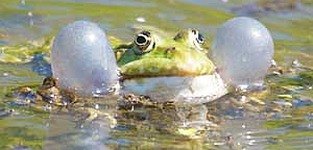 August 2017 - Sussex Wildlife Trust - Marsh Frogs
August 24th, 2017