September Gardening Journal: Plant of The Month – Dahlia American Dawn.
August 30th, 2020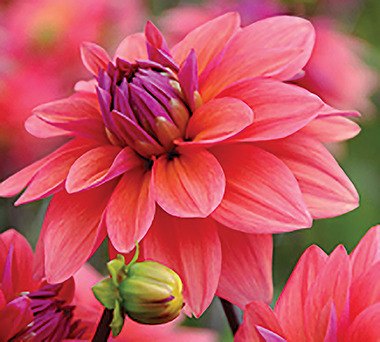 September brings cooler nights and a little more moisture in the air – you can almost hear our garden plants breath a sigh of relief as the heat of the summer fades into autumn.
September brings cooler nights and a little more moisture in the air – you can almost hear our garden plants breath a sigh of relief as the heat of the summer fades into autumn. It's a vibrant time in the garden with the late summer perennials and ornamental grasses combining to provide a dramatic end to the flowering year.

Many people are unsure of dahlias as they can involve a lot of work, staking, digging them up and storing them during the winter months along with constant deadheading during the summer too. Most of my novice gardener friends assume dahlias are beyond their skill.

However, nowadays there are modern varieties that are tougher, sturdier and generally much easier to grow. I can't remember the last time I actually dug a dahlia up and stored it inside for the winter. The milder winters we have here in the south have meant that as long as the dahlias are well mulched, (and sometimes, this doesn't seem to matter much either), they come through the winter quite happily and flower for you all summer long too.

Very little is known about the dahlia before the time of the Aztecs. It is believed that the Aztecs used parts of the dahlia for food and medicine. The mountain regions of Mexico and Guatemala are the birthplace of today's dahlias and they have continued to be grown there.

Seed and plant parts of dahlias were sent to Europe around the 1800's. As Hybridization work quickly started, the first fully double forms began to make their appearance, as did many new colour combinations. It was around this time that the scarlet Dahlia coccinea was crossed with a mauve-flowered species, possibly D. pinnata, which ultimately resulted in the first modern dahlia hybrid. The new hybrid was easy to grow and hybridize so they quickly became very popular in European and American gardens.

Dahlia American Dawn is one of my favourite dahlias as it hardly needs staking, isn't too big either, so can be used as a solid mid border filler that will provide colour for a few months of the year. it has a two tone thing going on with its flower having shocking pink outsides and strong coral insides. American dawn Is just what you would imagine a sunrise in the US to be – warm, dramatic and vibrant too.

American Dawn is best used in a mixed herbaceous border, it doesn't combine so well with shrubs but works well with other late summer flowering herbaceous plants and grasses. A simple mix of miscanthus Yakushima Dwarf, Verbena bonariensis, Helenium Moerheim Beauty, Rudbeckia deamii, Sedum Autumn Joy and Salvia Amistad, along with dahlia American dawn, will provide a dramatic display that will flower right up until the first frost of winter.

Jobs to do this month include:
Ornamental Garden:
• Continue to deadhead.
• Trim Lavenders to woody growth to keep them compact.
• Begin to clear leaves as necessary.
• Keep borders clear of weeds.
• Take cuttings of tender perennials.
• Continue to deadhead bedding plants
• Plan for next year's garden displays.
• Collect seed from perennials/hardy annuals.
• Start planting spring bulbs
• Lift and divide herbaceous perennials.
• Start planting trees and shrubs towards the end of the month and move evergreen shrubs etc while the soil is still warm.
• Collect and get rid of any infected rose leaves.

Vegetable Garden:
• Once the tassels on sweet corn has turned brown check whether the cobs are ready to harvest. When ripe the kernels contain a milky liquid.
• Leave marrows, squashes, pumpkins etc to ripen on the plant. Place fruit on a wooden board to prevent soiling.
• Plant onions/shallots suitable for over wintering (on heavy wet soils spring plantingbmay be preferable).
• Continue harvesting fruit.
• Harvest main crop potatoes.
• Sow winter greens such as land cress, mustard spinach, corn salad and hardy lettuce cultivars.

---
Comments (0)
No comments have been submitted yet.
Why not be the first to send us your thoughts
Leave A Comment

Thank you for your comments, they will appear shortly once approved.
Recent Posts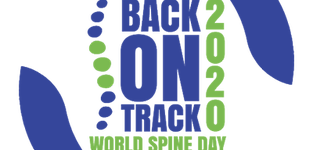 World Spine Day 16th October
October 4th, 2020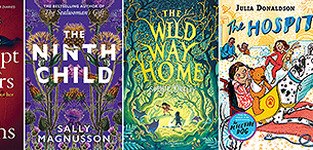 October Book Reviews
October 4th, 2020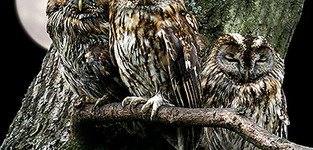 Sussex Wildlife Trust: Not what they seem
October 1st, 2020
Have You Seen...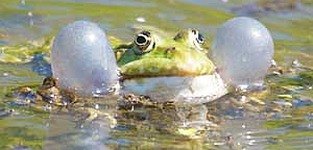 August 2017 - Sussex Wildlife Trust - Marsh Frogs
August 24th, 2017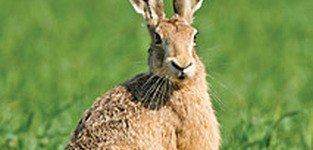 Sussex Wildlife Trust: Brown Hares - March Madness
March 1st, 2018