Book Reviews: January 2021
January 1st, 2021

'Alexa, What is There to Know About Love?' By Brian Bilston
Macmillan £12.99 published 21/1/21
We cannot WAIT for this one! A hilarious and moving new collection of poetry about love in all its forms, from the Costa Prize shortlisted novelist and Poet Laureate of Twitter, Brian Bilston, who had us all in stitches when he visited Steyning to talk about his novel 'Diary of a Somebody' back in February 2020.
This collection perfectly illustrates Bilston's unique take on the minutiae of modern life, as he brings his hilariously inventive wordplay and wry sensibilities to bear on topics as various as online banking, bird-watching and pasta. But, aside from his playful swipes at the absurdities of our online age, there are some genuinely moving moments within this collection, as Brian muses on long-distance love, familial love, and love over the internet.

'The Correspondents' by Tim Murphy
Picador, Paperback £9.99
This engrossing novel is both a sweeping multi-generational epic, and a richly empathic story of love, loss, war, identity and immigration.
The story centres on Rita, the youngest daughter of an Irish-Lebanese family from Massachusetts, whose work as a journalist takes her to Iraq during the war, where she suddenly finds her life, work and safety are dependent upon her interpreter, Nabil. Nabil is an ambitious young man from a middle-class Baghdad family, and as he and Rita are thrown together amidst the turmoil of war, his unacknowledged sexual identity threatens to put them both in great danger, and their worlds begin to unravel.
For fans of The Kite Runner, Jonathan Safran Foer, James Meek.

'The Natural Health Service' by Isabel Hardman
Atlantic Books £9.99
There has been somewhat of a boom in confessional nature-writing memoirs these past few years. Helen Macdonald's 'H is for Hawk' and Raynor Winn's 'The Salt Path' have become huge best-sellers, memoirs documenting a journey from grief, despair and pain to a recovery of sorts via the natural world, resonating deeply with modern readers. Isabel Hardman's 'The Natural Health Service' is another in that canon, as she describes being struck down by severe depression and anxiety, and her gradual journey back to better mental health through her passion for exercise, nature and the great outdoors - from horse-riding and botany to cold-water swimming and running.
Hardman draws on her own personal experience, interviews with mental illness sufferers and psychologists, and the latest research, to produce this straight-talking, compassionate, often very funny book, out in paperback just in time for New Years Resolutions. It should provide just the right impetus for anyone who wants to 'get out there' into nature!

The Boy Who Met a Whale by Nizrana Farook
Nosy Crow £6.99
This exciting, exotic new novel, set in Sri Lanka, from the author of 'The Girl Who Stole an Elephant' is our Indie Bookseller's Children's Book of the Month! Razi, a local fisherboy, is watching turtle eggs hatch when he sees a boat bobbing into view. With a chill, he notices a small, still hand hanging over the side... Inside is Zheng, who's escaped a shipwreck and is full of tales of sea monsters and missing treasure. But the villains who are after Zheng are soon after Razi and his sister, Shifa, too. And so begins an exhilarating adventure in the shadow of the biggest sea monster of them all... A thrilling adventure with a wonderful setting, perfect for readers aged 9-12

---
Comments (0)
No comments have been submitted yet.
Why not be the first to send us your thoughts
Leave A Comment

Thank you for your comments, they will appear shortly once approved.
Recent Posts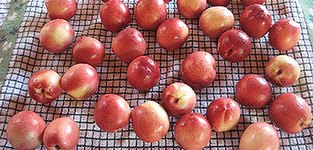 Recipe: Easy 3 fruit jam
February 1st, 2021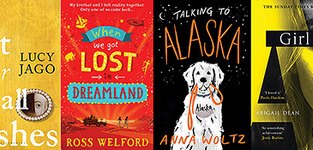 Book Reviews: February 2021
February 1st, 2021
Have You Seen...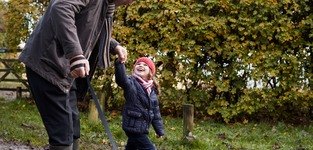 Get vaccinated to protect yourself and your community.
November 10th, 2020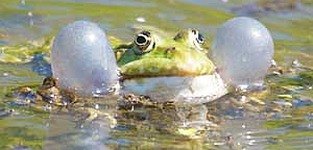 August 2017 - Sussex Wildlife Trust - Marsh Frogs
August 24th, 2017