Book Reviews: April 2020
April 5th, 2020

Some spring reading options.
The Runaways by Fatima Bhutto
Penguin £8.99
Fatima Bhutto, born in Syria and educated in the USA and the UK, is the niece of former Pakistani prime minister Benazir Bhutto, and came to public attention with her memoir Songs of Blood and Sword which accused her aunt of the 'moral responsibility' for her father's assassination. Her powerful writing is used to good effect in The Runaways, her second novel, a story of three young people in Pakistan and England all of whom are disaffected in some way and experiencing a feeling of alienation which leads them to be exploited by skilful jihadis. This is an engrossing, exciting and truthful novel which, while not excusing the choices made by the protagonists, makes us aware of the vulnerabilities which can propel young people into catastrophic choices.
'burns with controlled indignation at the state of our world' Financial Times.

A Thousand Moons by Sebastian Barry
Faber £18.99
The eagerly awaited sequel to the Costa Award winning Days Without End by one of Ireland's greatest writers and current Irish Laureate. A Thousand Moons extends the sequence of Barry's eight novels, which touch each time on the worlds of two families - the Dunnes and the McNultys. In this novel, as in Days Without End, we meet with Thomas McNulty and John Cole, American Civil War soldiers, now a couple, living on a tobacco farm in Tennessee. Their adopted Sioux daughter Winona is the narrator this time, and we follow her journey as she deals with the consequences of a violent act against her. Full of memorable characters and written in Barry's gorgeous lyrical prose, dreamy yet unflinching when confronted by the darker side of humanity, this is a wonderful book.

A Life in Art: Alison Milner-Gulland
Horsham Museum £5.00
When I heard from Jeremy Knight, Curator of Horsham Museum, about the secret project dreamed up by Robin Milner Gulland, husband of Washington artist Alison Milner-Gulland, to produce a book to accompany a retrospective exhibition in honour of her 80th birthday, I was absolutely thrilled because she is one of my favourite artists. With the help of art expert Rupert Toovey, a long-time fan, they have put together a delightful record of the wide-ranging work of this remarkable artist. There is a story behind each piece, from the ancient legends of Chanctonbury Ring to the icons of Russia and the sad history of Syria. Here in this book we have a brief taste of a life full of adventure and creative exploration, both figurative and abstract, masterfully rendered in paint, pastel, collage or ceramics. As this quiet and indomitable artist says 'I don't paint to sell – I do it because I want to say 'look, I've seen this, look at it'. It either sells or it doesn't. Some will see what I see and if they don't, well tough!'

Viper's Daughter by Michele Paver
Head of Zeus £12.99
Viper's Daughter is the long awaited seventh book in the award-winning children's series that began with Wolf Brother. Like them it can be read as a standalone story although it's great to start this marvellous series with the first book, set in a thrilling Stone-Age world filled with amazing adventure and fantasy. Michele Paver is a magical writer and it is so good to introduce another generation of children to the heroic Torak, Renn and Wolf.

---
Comments (0)
No comments have been submitted yet.
Why not be the first to send us your thoughts
Leave A Comment

Thank you for your comments, they will appear shortly once approved.
Recent Posts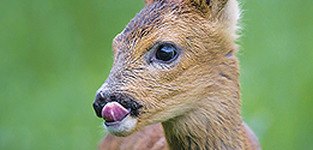 Plant it and they will come
July 1st, 2020
Book Reviews: July 2020
July 1st, 2020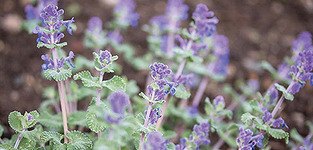 July Gardening Journal: Plant of The Month: Nepeta.
July 1st, 2020
Have You Seen...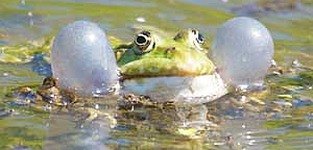 August 2017 - Sussex Wildlife Trust - Marsh Frogs
August 24th, 2017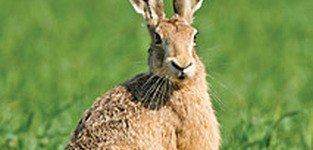 Sussex Wildlife Trust: Brown Hares - March Madness
March 1st, 2018