Who Gives a Hoot? Sponsor an Owl Box for Christmas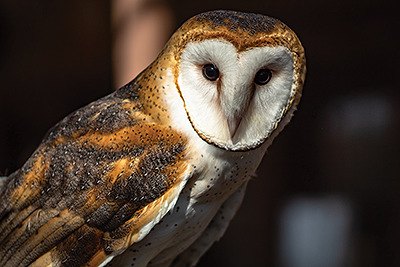 Are you looking for a memorable gift this Christmas? Why not give a boost to our local owl population and sponsor an owl box.

There is something very special about walking along a country lane at twilight, just as night gently folds around the day, stopping by a gate and looking across a field, watching as the darkness fills up the corners.

Then suddenly, catching a glimpse of a white spectre gliding along a hedgerow. A barn owl hunting. Silent, flying low above the grass and then lifting, turning on itself skimming the tops of the trees as it searches for that tell-tale movement in the grass and supper.

Once a common sight, now a rare occurrence, these amazing birds have declined in numbers in our countryside. The old barns they nest in have disappeared and hedgerows where they hunt have been removed. Like so many of our birds of prey we threaten their existence.

Which is why Greening Steyning has taken up the challenge to raise money to funds for ten owl boxes which will be installed on farms along the Adur Valley.

You can sponsor a whole box for £150, or for £25 you can 'share a box' and pay for part on one.

Sponsors will each receive a beautiful lino cut gift card made by local artist Melissa Birch, as well as a nifty owl motif badge saying 'I Give a Hoot!'



Find out more and sign up to sponsor a box at: greeningsteying.org/whogivesahoot!