Video-conferencing Etiquette and Top Tips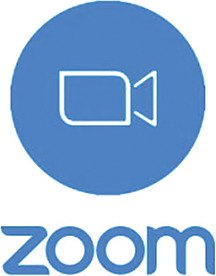 Meeting Etiquette. Whilst these tips are designed with videoconferencing in mind, they also apply to most meetings we lead.

With formal meetings, someone should be in charge. They should introduce everyone at the beginning and communicate expectations for the meeting e.g.

• All participants will be muted during the meeting.
• If you have any questions or comments during the meeting, use the in-meeting chat.
• If you are having trouble hearing the presenter or seeing the presentation, let [Name} know.
• Avoid interruptions from phones and other devices, conversations with others in your home and multitasking.

As a leader on a call, it can be challenging to get a team working remotely to focus and communicate effectively, so the leader should try to assign ownership across the team and help facilitate the conversation amongst the group. A good idea is to ask someone else to act as the meeting technical support – they have responsibility for the technical side of the meeting e.g. muting/unmuting others – so that the leader can concentrate on the agenda.

Learn what you can do to manage the meeting and the participants. There are a lot of features on the video conferencing platforms, such as screen sharing, locking the meeting to current participants, removing participants or placing them on hold, transferring files and managing chat options. Learn what's possible and how to do it before a meeting starts.

Only invite meeting participants who need to be there. Make sure that what's going to be discussed is relevant to at least three people in the meeting. Otherwise, send an email on the topic or conduct a smaller meeting.

Be mindful of time - set time constraints and stick to them.



Have an agenda.

Attendees will then know what to expect, how long the meeting might run, and, if there is an element of participation, it will give them an opportunity to prepare.



Speak with, not lecture to, your audience.

Avoid reading off PowerPoint slides verbatim – your team can read! Don't assume because you're leading the meeting, you have to do most of the talking share the spotlight with other members of your team. Ask questions to keep people engaged and address them by name whenever possible. Take advantage of built-in functions like chat rooms, annotation tools and white boards to keep everyone involved.



Make your visuals appealing:

Show images, graphs and video related to the topic at hand.



Stick around at the end:

Be the last person to leave the meeting. Not only does it show that you're giving everyone your attention, it may provide an opportunity for someone to talk to you 1-1.



Top Tips for anyone – everyone – when in a video call:





Ensure that you have a work-appropriate background:


Many people like to be in front of a bookshelf; be aware of personal items on the shelf that may cause distractions. Keep it plain and simple, like blank walls, or a wall with nothing but one piece of artwork.



Eliminate distractions and focus on the agenda:


Some common video call bloopers:
• Dozing off (yes – really!).
• Going on your phone (even if it is on your lap – you can be seen).
• Sneaking out.
• Eating during the meeting.
• Doing other private things (!) while in the meeting.



Be prepared:


It's bad conference etiquette to be called on and be unprepared. It's also a missed opportunity. Be clear and concise. Have prepared notes next to you, and make notes during the meeting.



Be on time:


Better to be 10 minutes early, than a minute late.
Put pets (and children) in another room and mute if you're not talking. Background noise can be really distracting. If you aren't saying anything, mute until you do. That way, no one has to listen to the car alarm that goes off in your street or your (increasingly annoying) way of saying 'hmmm.'



Speak up and speak clearly:


You may have a great connection, a great view of participants, and excellent sound. However, not everyone may have the same connection. Always speak clearly and clearly, without shouting. Check with the others that you can be heard.



In big meetings, say your name:


When you start talking, identify yourself, as it's hard to keep track of who is saying what. (Hopefully, the meeting leader has established a way to avoid the inevitable talking over each other).



Do a test run:


Be aware of your audio and video settings before you start. Know your tools and how to use them effectively.



How to look your best when on a video call:


Look into the camera when talking instead of looking at yourself. If the camera is physically below your eye, put a pile of books under your laptop.



Avoid the 'wide-angle face':


The cameras on smartphones and laptops are wide-angled. If you get too close, you look distorted. Step back from the camera.



More light is better:


Video quality is dramatically improved with more lighting. An extra lamp is helpful directly by your face for even, steady lighting. Avoid sitting with your back to the window. Instead, face the window. Front-facing natural light is best. It evenly accentuates and brightens your skin and features, giving you a clear, flattering image.

Dress for the job OR - don't wear your pajamas:
Don't forget the basics: comb your hair, shave your face, put your makeup on and think strategically about your clothing. Wearing a really patterned outfit will make the viewers' eyes boggle. A plain, solid colour is best. Avoid shirts that are bright white or dark black because they look like a 'blob' on camera.



Avoid sleeveless tops or anything off the shoulder:


Otherwise, you run the risk of others thinking you're taking the call in your birthday suit.



Mind your skin:


The computer screen tends to highlight things like oil on your face. Prepare beforehand and do something about uneven skin tone or chapped lips. (Zoom also has a filter to even your skin tone.) The experts recommend applying a tinted moisturiser to your face before starting your video meeting.
A lot of men have started to wear tinted moisturiser on camera. (Tinted moisturiser is filled with subtle pigments of makeup that help your skin tone appear even.)



And finally - two short engaging videos to give you even more tips:



https://uit.stanford.edu/news/zoom-effectively-discover-ways-lead-inclusive-meetings-and-participate-productively

With many thanks to the various blogs, internet sites and digital articles that I referred to in order to summarise these tips for you. I hope you find at least something here of interest and of use.

During this period, I'm offering free coaching to anyone living in Steyning who is over the age of 18.

If you're interested in finding out more, please contact 07740 794453
Siobhan C V Denning.