Upper Beeding Primary School: KS1 Visit to Arundel Castle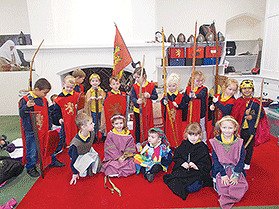 KS1 Visit to Arundel Castle

KS1 children enjoyed their visit to Arundel Castle as part of their Castles and Dragons topic this term.
They saw lots of interesting features of the Castle and were enraptured by the Castle and its history.

They loved climbing up to the Keep, the highest part of the castle, dressing up, and retelling the story of the history of how Arundel Castle was built - it dates back to 1068!

The castle guides were extremely knowledgeable and the children gained a real insight into what life in a castle used to be like. Report submitted by KS1 Leader Mrs Debbie Gilpin.