There will be light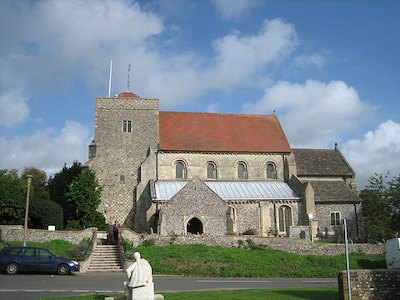 A church in Steyning is celebrating after meeting the target needed to 'Let There Be Light' within the building.

A small fundraising team have worked hard to raise over £70,000 from members of the congregation at St Andrew's and St Cuthman's and those in the local community.

This sum includes a generous donation from the Friends of Steyning Parish Church. These contributions match a sizeable sum provided by the Parochial Church Council (PCC).

The 'Let There be Light' campaign was established to replace and update the lighting and electrical systems, to provide more effective, more controllable and more energy-efficient illumination.

The Vicar of Steyning, Fr Mark Heather, who helped to coordinate the fundraising effort, said:

"We are so thankful to all the people who gave their time and made donations to this appeal to ensure the new lighting installation can go ahead which will enable the church to be used by the entire community. By switching to controllable, low energy lighting, this will make a huge contribution to our ongoing plans to reduce our carbon footprint."

He added:

"Work is due to start on 11th January and is set to be finished by Easter which really gives a focus. The success of this fundraising has given us all a great lift to actually be able to get it started, and now our thoughts can move on to the next stage."



The upgrading work will last for around three months and will mean that St Andrew's & St Cuthman's will need to be closed every week from 11 January until the Friday before Palm Sunday. 'Let There Be Light' is the first stage of a much bigger plans for the church to make it future-proof and accessible for the community.

An architect has been commissioned to provide ideas of what the church could do to make it the best it can be for the community.

In January consultation groups will take place, initially with members of the church, and then to receive feedback from the wider community.