The Visitor and Tourism Group: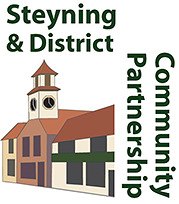 One of the committees of the Steyning & District Community Partnership - are looking for a volunteer to take the position of Secretary to take notes at their monthly meeting.

The meetings are held every 3rd Wednesday of the month and usually start at around 19.30 lasting for around 1.5 hours.

At the moment meetings are via Zoom but once back to normal, they will be at the Steyning Centre.

The Group are happy, hard working volunteers striving to bring projects and events to Steyning & District to support the local community & the visitor economy.

They also enjoy each other's company. So it is not all work and no play!

Please email: steyningsouthdowns@gmail.com if you feel you can help us.