The Steyning & District Community Partnership: The Steyning Gateway Opening Ceremony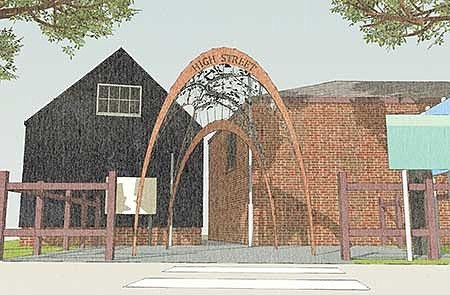 Sunday 27th October - 14:00

The Steyning Gateway

The Steyning & District Community Partnership are nearing the completion of a major project that they have undertaken this year, spearheaded by our Visitor & Tourism Group.

It is the Steyning Gateway, an iron archway that will highlight the entrance to the small twitten that takes pedestrians from the Newmans Gardens Car Park to the Steyning High Street.

It really is a work of art with the roof of the archway being laser-cut to represent an ordnance survey map of the High Street. It ties in well with the Year of Culture securing a lasting art legacy for the community.

We would love you to come along to the official Opening Ceremony when the ribbon will be cut.

We will be sending a formal invitation with more detail a little later on, but in the meantime we thought it prudent to let you know the date sooner rather than later – we know you are all very busy people.