The Bernardi Music Group's String Academy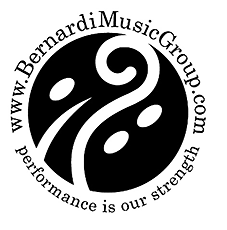 Creating the first face to face youth music in Sussex since March. The Bernardi Music Group's String Academy were excited to be creating live music for the first time in many months, as they met and took part in the first face to face youth music in Sussex since March.

Working side by side, whilst remaining the socially distanced 2 meters apart; the talented students, along with the professional musicians who form the teaching faculty, rehearsed together in the airy Sullington Tithe Barn – the largest tithe barn in Sussex.

Complying with all COVID-19 rules, the gifted young musicians with musical accomplishments ranging from Grade 3 through to the advanced Grade 8, came together to practice and perform on Sunday afternoon.

Working together, the String Academy's most beautiful sound drifted out into the sunshine; and with musical creativity shining though the afternoon, the abilities and styles of some solo performances were also celebrated.
Led by Andrew Bernardi, students were drawn in from across the county.

Throughout lockdown, many of the young musicians had taken part in the Academy's animated online concerts, which were created as part of the Shipley Festival's online programme. And some of these pieces, as well as some new scores were brought together in the perfect, airy, 500-year-old barn.
Andrew said 'We very much hope to be able to make the String Academy permanently live and face to face once again. However, our future dates are still to be confirmed as we work to ensure that we keep in line with the government's legislation updates. Going forward, we will be providing a blended learning format; so that we can continue online in a second wave, or work live, or have a mixture of the two should a String Academy member need to be at home in quarantine.'

Following the inspiring and uplifting afternoon rehearsal, and after being fortified with cake and refreshments provided by The Café at the Old Workshop, Sullington Manor Farm, the youth orchestra performed live to their families.

Spread out in family bubbles, the families stood in the barn's awe inspiring space to listen to a mini concert that celebrated the afternoons achievements.
Andrew finished 'It was great to see the pleasure our students gained from meeting live again, and for those new to the Academy being immediately included and immersed into our group by our existing students. They were thrilled to be working together: helping and encouraging each other to create a sound that everyone was delighted with. I was especially proud of the way each student abided by our strict distancing policy and made sure that they did not compromise each other's safety.'

The Bernardi Music Group is delighted to have Tooveys, NFU Henfield, Nyetimber, Kreston Reeves, Wakefields and Luxury Cave as sponsors and are proud to be working in partnership with Yu Yuan Arts.

For further information to support or join the String Academy, please contact Andrew Bernardi at andrew@bernardimusicgroup.com
or call 01403 741685.