Steyning Downland Scheme: Nightjar (Caprimulgus europaeus)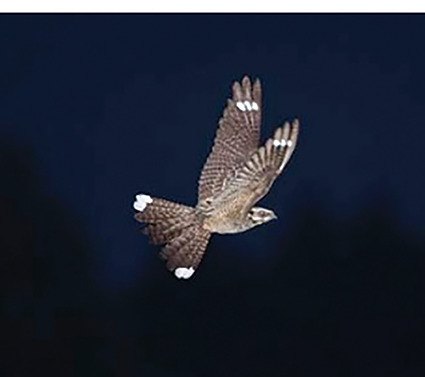 Nightjar (Caprimulgus europaeus)



Bird Surveyors Reach 98 Species!

Our amazing team of birders notched up yet another species on the Steyning Downland Scheme last month, bringing the all-time total to a tropical rain forest-challenging 98 species.

The latest addition to the list is Nightjar (Caprimulgus europaeus). Two of these weird and wonderful birds were first spotted by birder team members, Colin and Janet Holter.

True to their name, Nightjar fly after dusk. The males make an extraordinary 'churring' call, that sounds rather like an idling 1950s Fiat 500, with the unlikely aim being to attract a mate.

It seems our Nightjars failed to impress any passing females and have since moved on, leaving the team just two new species off the ton!

If you'd like to join the search, just e-mail Bob Platt - all levels of experience welcome (but please note: the normal field meetings aren't happening at the moment due to the Covid-19 restrictions).