Steyning Downland Scheme: Dexter Mooves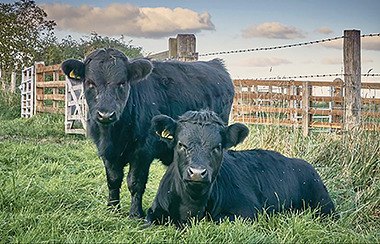 Our small herd of Dexter cattle are a vital part of our endeavours to conserve the flower-rich chalk grassland on the Steyning Downland.

Their continual munching helps to keep the coarse grass and brambles in check so that wild flowers get a chance to thrive.

Right now the Dexters are scattered all over the place! We have a few up at the top (Steyning Coombe), some on the Rifle Range and some in the Big Picnic Field.

Please note this is deliberate - we need to have all these areas grazed.

There's no need to leave gates open to reunite separated family members - they really don't mind and with the help of our wonderful volunteer Lookerer team, we'll be changing things around again soon anyway.

If you think the Dexters may be in the wrong field, please give Frances the grazier a ring before taking action.

Her number is on the signs fixed to all the pedestrian gates around the Rifle Range - thank you!