Steyning Downland Scheme: Ash Dieback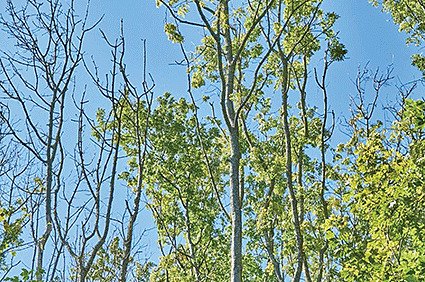 Ash Dieback

More rather dismal news for a grey January:

Ash Dieback disease continues to rampage through the Horseshoe Woods, which are around 75% Ash.

This is creating a bit of a health and safety headache, because infected trees become very brittle and prone to dropping heavy lumps of timber at the slightest puff of wind.

For this reason, we're working with the Wiston Estate to clear back dead Ash from all Rights of Way on the Steyning Downland Scheme as quickly as possible.

A tree clearing machine will be working along the Upper Horseshoe Bridleway from 10th - 18th February, during which time the path will be closed.

Please make alternative access arrangements during this period - many thanks!