Steyning Community Orchard: November 2020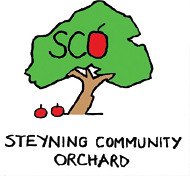 One of the main objectives of the Steyning Community Orchard is to plant Sussex heritage apple varieties, to both help preserve them, but also to use them to tell the story of fruit growing in this area.

Since October 2014 we have planted 14 Sussex variety apple trees in the central section of the Community Orchard on the Memorial Playing Field. (We have also planted plums, pears, greengage, quince and many other apple varieties).

All 14 trees are grafted onto very vigorous rootstocks, and hopefully grow into tall and widely spreading trees. Modern commercial apple trees have a lifespan of about 20 years; hopefully ours will still be in their prime in 100 years' time.

They have fascinating names too. They are usually named after the grower, a description of the fruit, or the place it was found.

Our varieties are Golden Pippin, Bossom, Knobby Russet, Egremont Russet, Duck's Bill, Dr Hogg, Sussex Mother, Sussex Forge, Hawkridge, Alfriston, Mannington's Pearmain, First and Last, Lady Sudeley and Capper's Pearmain.

We have described the first 12 of these varieties in earlier Your Steyning articles. Here is a little more information about the last two we have planted.



Lady Sudeley: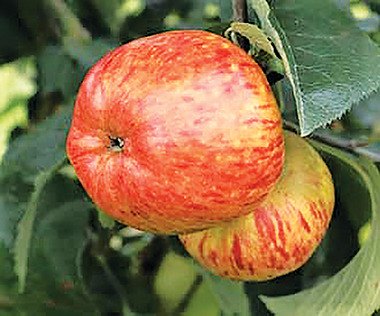 First known as Jacob's Strawberry after a farm bailiff, Mr Jacobs of Petworth, Sussex, who introduced it in 1849. But subsequently George Bunyard, a famous fruit nurseryman from Kent, saw a dish of the fruit at a show and was so impressed by its striking appearance that he immediately bought some scion wood and grafted his own trees. He renamed it in 1885 after the wife of his favourite customer, the owner of Sudeley Estate in Gloucestershire, (now a National Trust property) saying that it reminded him of one of the dresses which she wore at court.

Became widely grown as a commercial variety in Kent, Sussex and Cornwall up to the 1930's. Medium sized, golden fruit, with prominent deep red streaks, and aromatic flesh. The blossom and fruit make it a very decorative tree.

Our tree was planted in March 2020. Donated by the van der Poll family in memory of their mothers and grannies.



Cappers Pearmain: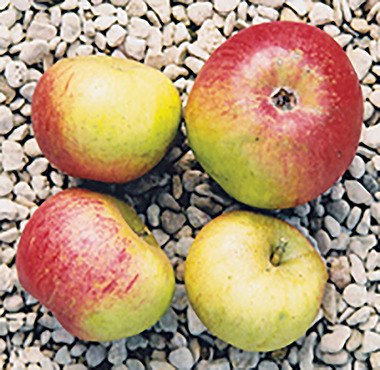 This is an old Sussex variety first recorded in 1826 by the RHS and last heard of at an exhibition in 1895. After that it disappeared and was not listed in any shows or nurserymen's catalogues. So this variety was amongst many that are listed as 'lost'.

But Bernwode Fruit Nurseries in Buckinghamshire are constantly looking for old varieties and astonishingly found it still growing at a fruit research institute in Tasmania in 2005. They arranged for cuttings to be sent to them and have produced trees for sale here in the UK. This Research facility closed down in 2010, so this variety was within years of being lost permanently. This is still a very rare apple variety that we are pleased to be playing our part in preserving.

It is a late to very late dessert apple. The skin is orange, streaked with pale red, and flushed bright red in the sun. Our tree was planted in March 2020. Donated by Gail and Lee Awcock in loving memory of their little boy Oliver.