Steyning Book Lovers Week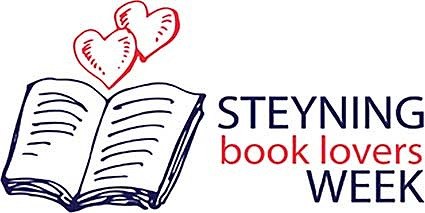 15th – 22nd June 2019

Some of the week's highlights to tempt you:



Saturday 15th June 15:30 Steyning Grammar School.


Join our very own, award-winning children's author Julia Donaldson with a company including her guitar-playing husband, Malcolm, and the Gruffalo, for an hour of dramatized stories and songs with plenty of audience participation. Books available for signing after the show. Suitable for 5+



Saturday 15th June The Steyning Bookshop.


Popular children's author, Vashti Harvy will be leading some creative writing workshops for children age 7+.



Sunday 16th June 11:00 The Steyning Centre.


Join much-loved children's writer and illustrator Nick Sharratt for a family-friendly fun-filled hour on Sunday morning. Suitable for age 4+



Tuesday 18th June 19:30 The Gluck Studio.


Guy Stagg, winner of the Edward Stanford Travel Memoir of the Year Award, talks about his moving and thought-provoking travelogue 'The Crossway'.



Thursday 20th June 19:30 The Gluck Studio.


Justin Hopper and friends. A magical evening of music and prose by the author of The Old Weird Albion.



Friday 21st June 19:30 Wiston House. Wilton Park Special Guest Author.


Well-known physicist and broadcaster, Professor of the Public Engagement of Science, Jim Al-Khalili in conversation about his first work of fiction 'Sunfall'.