Sompting Abbotts: Children need more music education, not less...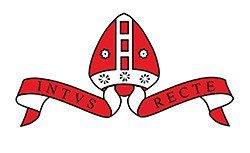 Music is being cut from school curriculums nationwide. Not at Sompting Abbotts however where staff are convinced of the bigger benefits of learning music for children's development of creativity and intellect.

Sompting Abbotts Prep School has been abuzz with music this term!

A new Chamber Choir has been formed. Children have enjoyed a Trumpet Instrumental Presentation, a Cello Workshop and African Drumming Instruction.

Pupils also performed in the Prep Schools' String Day at Lancing College and many attended Glyndebourne's Performances for Schools staging of Donizetti's opera L'Elisir d'Amore.



'We see exposure to music as fundamental to children's development,'

says the school's Head of Music Annette Williamson. More than 50% of children at Sompting Abbotts, from Years 1 to 8, learn an instrument in school. These include the piano, violin, cello, flute, clarinet, sax, drums, guitar, ukulele and trumpet.

Many study singing with specialist staff. Students go on to take AEB grade examinations. The school is proud that its most able musicians gain Music Scholarships to the senior schools of their choice.

All children from Year 1 learn the recorder and to read music by Year 5 to the level of the Grade 1 ABRSM Theory Paper. By Year 8, many are composing and performing their own music.

Mrs Williamson regrets music is being cut from school curriculums. The BBC reported in March that schools in England saw a 21% decrease in music provision over the last five years.

'That's sad and wrong,'

says Mrs Williamson.

'Music offers children something that is emotional, creative and fun. It's also scientifically proven that learning music helps academic results.'



Sompting Abbotts places strong emphasis on the performing arts.

'In different ways, we try to boost our pupils' confidence and communication skills. We know these will be invaluable to their lives ahead,'

says Headmaster Stuart Douch.

Mrs Williamson believes that learning an instrument is 'mind-bending' for a child.

'The student has to learn to read music notation. He or she has to develop eye-hand-mind co-ordination, keen listening and team skills for playing as an ensemble. They learn discipline to practice.'



A new study in the Journal of Educational Psychology shows the academic benefit of playing a musical instrument. The students it tested scored much higher in science, maths, and English exams than their non-musical peers.

Learning music is also linked to an improvement in STEM skills. Children will need these to fill the science, technology, engineering and science jobs of tomorrow. Brain studies show the development of more extensive neural connections and spatial-temporal faculties in musicians.

So, if you're ever in any doubt of what the bigger benefits of learning music is to your child's development of creativity and intellect, there it is!

Sompting Abbotts Preparatory School is a historic school in West Sussex for children aged 2-13. It was founded in 1921 and is set amidst 30 acres of grounds in the South Downs National Park. The main destination senior schools to which pupils have gained scholarships, exhibitions and awards since 2007 include Lancing College, Brighton College, Hurstpierpoint College, Seaford College, Sherborne, Worth, Dulwich College, Farlington, Burgess Hill Girls and Towers Convent School.

Sompting Abbotts Preparatory School, Church Lane, West Sussex, BN15 OAZ. Tel: 01903 235960.