Scout Christmas Post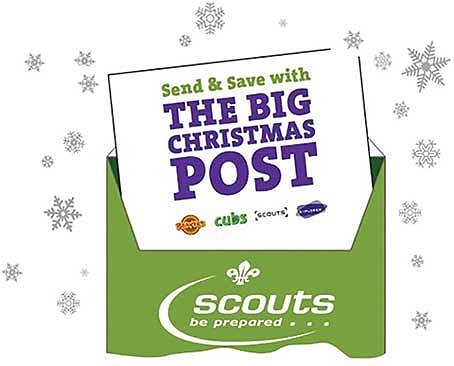 It is that time of year again!

The Scout Christmas Post has been running for many years. The idea is that the Steyning Cubs, Scouts and Beavers hand deliver your Christmas cards in the local area.

Remember they are walking so Beeding, Bramber and Steyning only please

The stamps are available in shops that will be displaying a poster in Steyning and in Beeding, this includes Bunces, Truffles, The Model Bakery, Library and the Health Centre.

They are just 25p each which is amazing value. The stamps go on sale on 22nd November and last post is 18th December for delivery before Christmas.

The post boxes are also situated in the shops that are selling the stamps or are just outside their door.

The cards will be delivered throughout the month of December.

Thank you so much for your support and all the Beavers Cubs and Scouts would like to
wish you a very Merry Christmas.