Rough Runner Obstacle Course...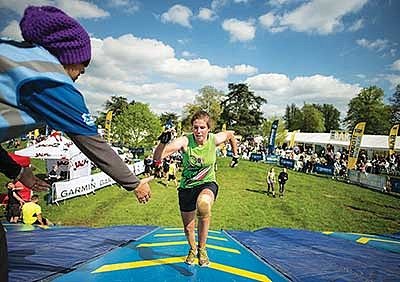 Ever watched Total Wipeout, Ninja Warriors or Gladiators… and fancied giving it a go yourself? Well, April 2019 will give you this chance, as the TV game show-inspired obstacle event Rough Runner heads to Steyning, West Sussex for the very first time.

Unlike the more brutal events out there, they promise no ice baths, no electricity, and no barbed wire – just big, epic challenges that offer the opportunity for glorious victory or hilarious mishaps.

The event combines distance running with a choice of a 5km 10km or 15km course and up to twenty obstacles along the way. These including sweeper arm obstacles, 'hang rough' gym rings, Big Balls and a 40 metre water slide. In true 90s TV fashion, the challenge finishes on the fearsome Travelator from Gladiators. 'It's your chance to see if you really would be a contender.'

There are discounts for teams, who are also able to set off as a group, regardless of whether team members have opted for the 5km, 10km or 15km challenge. Over 100,000 participants have taken on the Rough Runner obstacle course since they launched in 2015, and now the event is coming to your area to give you the chance to see why it's proven so popular. With over 5,000 participants expected, you can count on atmosphere like no other.

Sign up at: roughrunner.com/events/thesouth
Dates: 13th & 14th April 2019.
Wave Times: from 10:00 – 15:00.
Location: Wiston Estate, Steyning Road, Steyning, BN44 3DZ.
Price: Launch tickets (limited availability) from £37.
Team discounts available.