Museum archives: 18th Century Elections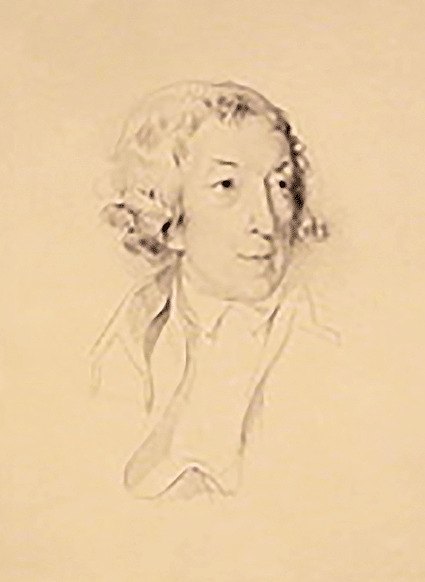 You would have thought that when Horace Walpole, the youngest son of Sir Robert Walpole the prime minister, put his name forward as a candidate to represent Steyning in parliament in 1740 that, with that level of influence, he would be a shoe-in. But he wasn't. He was only 22 and wasn't even in England at the time of the election but was travelling in Europe where he had been sampling the pleasures of the Grand Tour for the previous two years.

Moreover, for much of the 18th century the question of who should be Steyning's two MP's was hotly disputed between rival factions. In 1768, for instance, it was noted:

'There are 102 who claim a right of voting, but not more than 90 whose claim will bear a scrutiny. Out of this number Sir John Honywood has 40 tenants who at present are all disposed to stand by him, and about six or seven others who are full as closely attached to him as any of his tenants... The rest are all a rope of sand and may be had by anybody.'

So Steyning was a 'marginal' constituency. In the 1790 election, James Lloyd and Henry Howard were initially elected to serve the Whig interests but, because of a flurry of successful challenges to the validity of several votes, they were ousted in favour of Sir John Honywood and John Curtis (both Tories). Then Sir John, who had also been elected for Canterbury, resigned his seat and James Lloyd was briefly reinstated only to be challenged again and replaced by Samuel Whitbread – another Tory, who was to become rather more famous for founding a brewery than for being an MP for Steyning!

A list was compiled of how people were likely to cast their votes – together with some revealing comments. The Reverend Green, for instance, was deemed to be 'influenced by Mr. Goring' and John Baker, a husbandman, was 'likely to be got at by Mr. Lloyd's friends.' Against John Float's name is the enigmatic comment 'much expected on the last day'. This was possibly a reference to the fact that polling was spread over a fortnight and, at the time of making this list, John Float had yet to vote.

To qualify to vote, men in Steyning and Bramber had to be occupants of an ancient house and not to be in receipt of alms. There were fierce arguments over what constituted an 'ancient' house and the validity of votes was frequently challenged. Bramber, with only 20 voters, elected two MP's, so the loss or gain of a single vote was of considerable significance.

It was worth trying it on – and, in 1768, half of the votes were challenged. William Widgett was challenged on the grounds that what he claimed as his home was actually a tan house and not a dwelling and Thomas Baker's home was described as being, until recently, a pigsty and 'by common fame was a modern house'.

It's easy to forget that the arguing over the results of the 1790 election was being played out against a background of the French Revolution less than two years before. In 1792 142 men of Steyning and various local landowners signed a manifesto 'to pledge ourselves to each other, and to our country, that we will do our utmost endeavour to disclose and suppress all seditious meetings which shall come to our knowledge, as we are bounden by our allegiance to do.' Just two weeks later, on Boxing Day, at a meeting in the White Horse, 57 members of the Steyning Amicable Society agreed to 'add our names to the Steyning Association [manifesto] against Republicans and Levellers.'

Horace Walpole, too, was horrified by the French Revolution and would undoubtedly have endorsed these sentiments. On the occasion of the execution of King Louis he wrote 'It remained for the enlightened eighteenth century to baffle language and invent horrors that can be found in no vocabulary.'

I wonder what would he have made of the 21st century and the coming election?