Local Business Focus: The Steyning Store and Post Office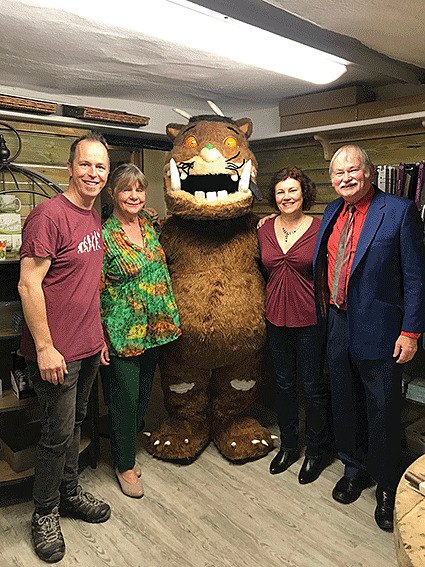 It has been a busy month for The Steyning Store and Post Office and December looks set to be even more exciting.

Following on from the great reception received at the launch of the refurbished store; they have introduced a huge range of Christmas gift ideas and accessories and will be supporting Steyning high streets' late night shopping too. The doors will be open and they will be serving mulled wine with the help of Julia Donaldson and the adorable Gruffalo.

Early this year, it was looking as if the people of Steyning would end up losing their Post Office from the High Street, as the current well-loved Post Master and Mistress are retiring after more than 20 years of service.

t is well documented the detrimental impact such closures have on residents and businesses alike, so earlier this year Julia and her husband Malcolm approached their friends Vanessa & Jed Bamford who run Steyning Holiday Cottages, to see if they would help them save their local Post Office by running the post office and shop if Julia and Malcolm purchased the building.

Luckily, Vanessa and Jed decided that this would fit it in with their existing business, and here they all are, loving this new venture at the heart of the town!

'We are so excited by this opportunity - we really want the new Steyning Store and Post Office to be here for the community, and to continue to support the High Street with all its wonderful independent shops and businesses' Vanessa & Jed, Julia and Malcolm.