Hobgoblin Theatre Company presents: A Christmas Carol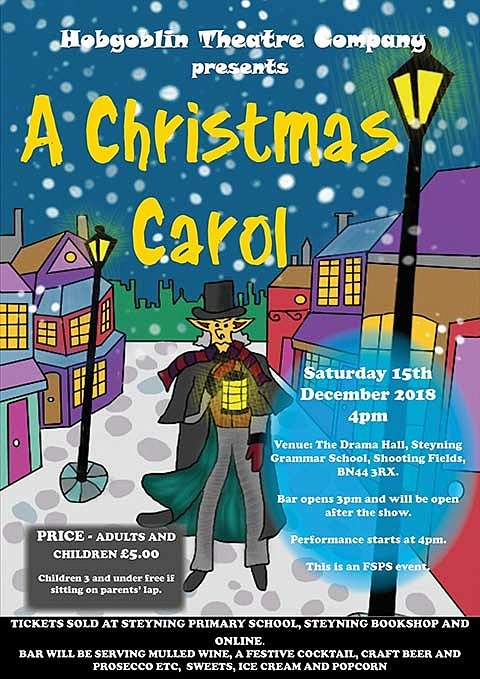 Saturday 15th December - 16:00 - 18:00
Hobgoblin Theatre Company The Drama Hall. Steyning Grammar School, Shooting Fields, BN44 3RX
Performance starts at 16:00.

A Christmas Carol

This is a FSPS event.

Tickets: Adults and Children £5.00

Children 3 and under FREE if sitting on parents' lap.

Tickets sold at Steyning Primary School, The Steyning Bookshop and online.

Bar opens 15:00 and will be serving mulled wine, a festive cocktail, Craft beer and Prosecco etc, sweets, ice cream, popcorn and will be open after the show.