Give Your Stuff Away Day restarting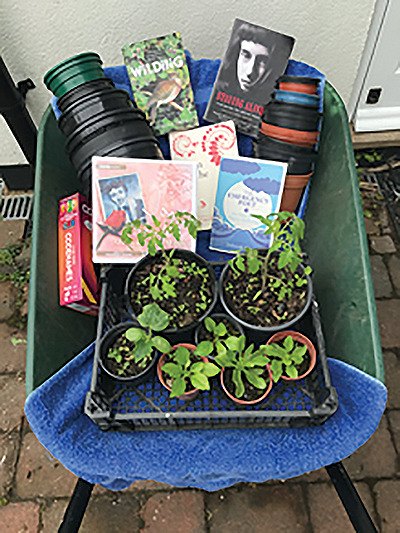 On Sunday 5th July we're trying out a new formula for Give Your Stuff Away Day. This time we're doing in on wheels! Maybe you've got some spare seedlings to give away? Or what about that pile of 'stuff' you set aside when you were sorting out the garage which is too good for the tip, but not up to Oxfam standards (they are reopening too)?

Instead of bringing them to the Catholic Church, the idea is to leave unwanted items outside your home. People can then go around with a wheelbarrow or trolley to pick up anything that catches their eye – and all for free.

Here's how it will work:
• Put things you'd like to give away in a box or neat pile on your driveway or front garden from 1 pm. Please don't block the pavement!
• Only put things out that can easily be carried home.
• Put up a sign saying 'Give Your Stuff Away Day - Help Yourself!' Posting a photo on social media with the hashtag #GYSAD will also help.
• Use common sense on social distancing and hand washing.
• Home owners make sure you take back in anything that's left out at 16:00. We don't want to be accused of community fly tipping!

If it goes well, we'll make this a regular event!