Front Cover: Jean Griffiths - Polar Bear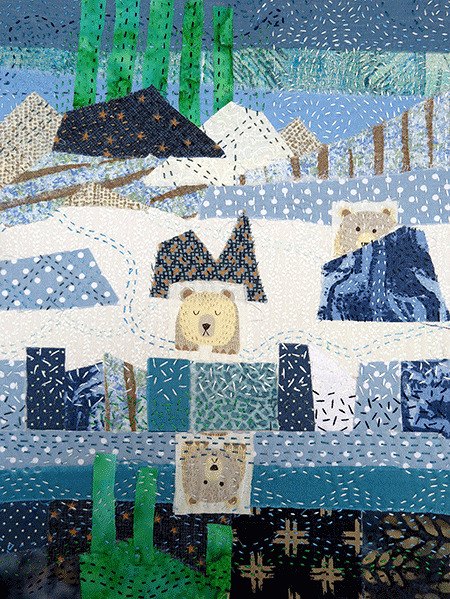 Thank you, Your Steyning, for featuring my textile artwork on the front cover of the magazine this month. Polar Bear is one of a series of four recent works on the theme of Animals in their habitats, the others being Bear, Fox and Hare.

It's hard to categorise the textiles I create, I find inspiration from many different sources and techniques. I use fabric paints, printing, collage, stitching by both hand and machine, and have even been known to wield a soldering iron.

As a geography graduate I enjoy interpreting the local landscapes in my work and small pieces of map are often included. In short, my work is eclectic, and even I don't know at the beginning of a piece of work exactly how it will be when it's finished. All I know is that I've enjoyed the journey!

Am a member of Steyning Arts and also of Adur Arts, and serve on the Steering Committee of the Steyning So and Sews, a local community textile group.

To see more of my work please have a look at the Steyning Arts website www.steyningarts.co.uk or call in at Basement 93 in the Steyning High Street where some original works and cards are on sale.