Choose Southdowns Nursery School as your chosen Co Op membership charity!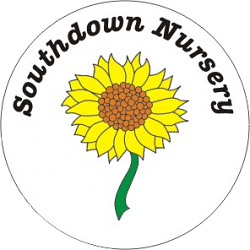 We are delighted that Southdown Nursery and Forest school has been chosen to benefit from the Co-op Local Community Fund. At a time when funds for community groups and charitable organisations are becoming more difficult to access, we are incredibly grateful for this opportunity to make a real difference in Steyning.

We are looking for some publicity for our cause, so we are able to maximise this opportunity within the community. If you are able and willing to include a brief piece on this in your publication we would be very grateful. We are raising funds to complete the build of our outside learning space and to update our playground.

'Children will need enhanced access to high-quality play opportunities...This means healthy social interaction, authentic play and a sense of security. They need a safe refuge away from the fears of the world,' Occupational Therapist and author, Angela Hanscome.

Knowing that transmission of germs is significantly reduced outside, children, especially now, need to be outside as much as possible.

The shell of our multi-use learning space has been recently built. Our intention is to use these funds to make the addition of a suitable flooring and sides, to complete the sheltered green space, ensuring protection for the children in all weather.

New play equipment and learning resources, alongside suitable outdoor clothing for the children is essential to kitting out the new space. Creating an area of constant interest, focused on the children's wellbeing with improved mental health, by drawing on their biophilia needs. The space will also provide the staff with a welcoming area to meet with parents to discuss progress and development, as no external visitors are currently allowed into the nursery building.

To help us raise vital funds, we'll be relying on Co-op Members. When a member buys selected branded products and services, the Co-op will give a helping hand to local causes like ours.

We hope, with the support of your publication, we will be able to get more local people choosing us as their nominated cause, when they sign up to being a member of Co-op.

Co-op members can select us as their local cause by accessing: https://membership.coop.co.uk/causes/42994



We really hope that people will visit the Co-op website or download the Co-op app and select us as their local cause.