Carers Support West Sussex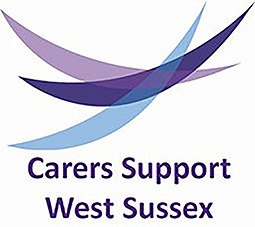 Local charity, Carers Support West Sussex, supporting Young Adult Carers (aged 18 – 25 years) in their caring role, are launching a training programme to build confidence and communication skills.

Some Young Adult Carers lack the confidence and communication skills needed to support their career choices and to enable them to better manage their caring role at home. Young Adult Carers often find that due to their caring role and additional responsibilities at home, they are more mature than their peers, but that they may lack confidence.

To help these Young Adult Carers in West Sussex build their confidence and assertiveness to represent themselves and make their voices heard, Carers Support West Sussex are hosting a two-part online interactive training session to explore practical skills in building confidence and communicating effectively. Caroline Pope, Carer Services Director, commented, "This is a fantastic opportunity for Young Adult Carers to meet with others online and to develop new transferable life skills. The training will give them greater confidence to speak up and be heard and will help them, not only in their caring role, but for their future careers and employment."

Known as 'Be the Voice', this is a free training programme available to Young Adult Carers registered with Carers Support West Sussex. The training sessions will cover helpful tips and exercises around self-managing emotions, increase self-confidence, understand more about the importance of their role as a carer and how they can represent other Young Adult Carers, so their voices can be heard as a group.

Pre-registration for this training is essential as is the ability to attend both training dates in September and November.



For information and to book please visit:


www.carerssupport.org.uk/caring-for/yac/
or call T: 0300 028 8888 or E:
info@carerssupport.org.uk
Closing date to register is 23rd September 2020.

The Carers Support West Sussex Young Adult Carers team of staff and volunteers offer a free service supporting unpaid family carers. During the restrictions placed by Covid-19, Carers Support West Sussex has continued to take referrals and to offer wide ranging services to carers using a combination of phone and online support.



The Young Adult Carer Team offer:


• Emotional support via the response line 0300 028 8888.
• Carer contingency planning.
• Carer assessments.
• Carer wellbeing fund.
• Practical guidance (including free equipment and grants).
• Information provision relevant to your caring situation.
• Online support groups.

Young Adult Carers who have not yet registered with Carers Support West Sussex are invited to register themselves to enable access to the carer network. Those already registered are welcomed for continued support in their caring role.