A Time for Reflection - Update from Steyning Greening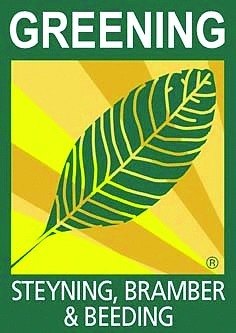 Here are some questions that we have been considering and may resonate with you.



Are you clearer about what is most important?


Many of us are realising that health, family, kindness and courage are far more significant than status or possessions. The Pandemic has highlighted what matters most in our lives. Before the crisis many of us were fascinated by sports people, actors and other celebrities. Now they seem insignificant and our real heroes are the extraordinary doctors, nurses, carers and other front line workers fighting coronavirus. Each one of us is in the front line to stop the virus and also prevent climate change. We can all be heroes.



Have you realised that you don't need as much as you thought?


We have not been able to travel, shop or consume in the way we used to. Of course, there are activities we miss, but maybe you will be perfectly happy living more simply in the future. Maybe you have started to declutter your home already, and wondered how you ever accumulated so much in the first place! Buying less stuff and reducing our waste will help the environment as well as our bank balance.



Have you acknowledged the vital role of Science in our lives?


Almost every government has made its decisions and policy following the advice of scientists and experts. The only way we can stop the pandemic is through science-based strategies such as social distancing, testing and ultimately a vaccine. Evidence-based policy is the key, and the same is true for climate change. If we put science at the forefront of our political, social and economic policy going forward we can not only eliminate coronavirus, we can also prevent climate breakdown and ecological collapse.



Have you gained a new appreciation for your community?


Being in lockdown may have restricted our movement, while at the same time broadening our relationships with neighbours. As we have been forced to stay in one place, we have begun to appreciate just how precious our neighbourhood is. Once the crisis is over, we can build on this communal spirit and improve our local community even more.

This is a unique opportunity to reflect on our future, and think about what we want to change in our lives and in our community once we get through this crisis.

We would love to hear your ideas. The 2030 project is more important than ever, and we would love your support.

If you're a member of the public and would like to get involved and lend your support, sign up at:http://bitl.ly/2030Project

We're collecting names of everyone who'd like to get involved, and asking which topics you are most interested in. That way you'll be first to hear of follow up plans.