A Steyning Arts mini Art Trail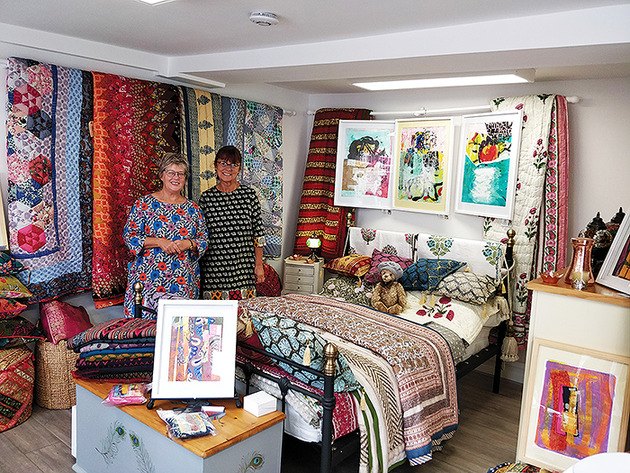 A Steyning Arts mini Art Trail and online exhibition popped up out of almost nowhere!

Little did we know 6 months ago that we would arrange an online social media Summer Exhibition and that a mini Art Trail would just appear in Steyning High Street for the month of September!



Successful collaboration:


A few zoom meetings with Steyning and District Chamber and Steyning Arts members in June sowed a seedling of an idea which blossomed into a wonderful collaboration between Steyning High Street businesses and Steyning Arts members. Six films containing recent work by 36 artists were created by Melissa Birch and shared on social media over August Bank holiday weekend.

These films increased engagement in Steyning Arts Instagram and Facebook pages significantly and visits to our website and artist pages also increased dramatically. Artists, businesses and members of the community shared our posts and this led to lots of visitors to the online show and also to the live art trail in the High Street throughout September.

The aim of the initiative was two fold; to support artists by helping to generate sales of their work and to support local businesses, increasing footfall and sales in local shops. Whilst we have yet to complete a full survey of the successes we know from verbal feedback that there has been a really good feel good factor, some busy days in the High Street and a good few sales for artists and shop owners. Discussions are already underway as to how we can continue to build on this achievement.

Steyning Arts would like to thank Raft, St Barnabas House. Sakala 50, Sakala Home, Foundry Cast Iron, Vintage and Home, Model Bakery, Steyning Osteopathic Clinic, Old Timbers, Springwells House Hotel, Basement 93, Steyning Post Office and Steyning & District Chamber for their support with this venture and we look forward to future collaborations.
Did you see the Summer online exhibition? W: https://steyningarts.co.uk

The online summer exhibition is still available for all to see on our website. To see what we get up to you can also follow us on instagram @steyningarts and like our Facebook page where you will see regular posts of new work by Steyning Arts members. And of course, you can follow your favourites directly.



Next up - An online Portrait Exhibition.


We have planned an online Portrait Exhibition to take place 13th/14th/15th November 2020. This exhibition will be on Facebook, Instagram & Steyning Arts website.



What about the Christmas Gift Fair?


We hope to run our ever-popular Christmas Gift Fair which this year we're planning to combine with an art exhibition on Saturday 5th December. We'll be making a final decision by the end of October but why not pop the date in your diary and join us in crossing our fingers that it will be safe to do so.

Amanda Duke and Jenny Wightwick co-chairs Steyning Arts.