We're Classed as 'Essential Workers' and are to Remain Open in Tier 4
January 1st, 2021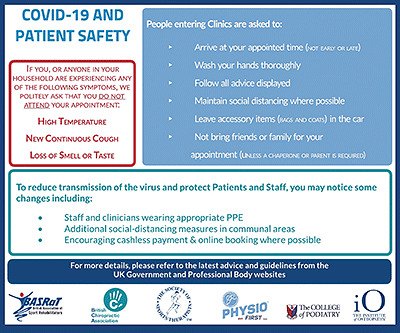 The Government has emphasised the importance of maintaining healthcare appointments.
As the country is locking down again, we have some good news. We will remain open. We're classed as essential workers which means you'll still have access to treatment from Mark, our chiropractor. The Government has emphasised the importance of maintaining healthcare appointments. That's why we're to remain open, helping to take the pressure of the NHS and keeping you well.

At Well Adjusted Health we have been taking lots of phone calls from people in pain but really worried about how things now work in today's lockdown climate.

We have been lucky to be able to stay open, but patients are still concerned about what to expect when they visit and how safe it really is.

Below we share the comprehensive information provided by the British Chiropractic Association.

BCA advice to members on face-to-face consultations:
The BCA represents the majority of chiropractors in the UK and has at its core the values which have been its ethos for 95 years. These include the placing of patient care and safety above all other considerations. Our chiropractors also have a duty of care to their staff and associates and to the wider community, most particularly in this period of national crisis.

Latest COVID-19 restrictions across the UK:
At present, across the whole of the UK, healthcare services are permitted to stay open.
Any decision to offer face-to-face care will be taken in consultation with the patient and subject to a risk assessment.

BCA chiropractors have a wide range of information and advice at their disposal, including detailed risk assessments and specific instructions on the use of PPE and this will enable their patients to have a treatment experience in which they should feel comfortable and safe, should they require treatment.

We advise all patients to have a detailed discussion with their chiropractors on the safety arrangements in the clinic before they arrive, and to follow their chiropractors' advice on processes and procedures in the clinic carefully.

At the BCA, we continue to be focused on the safety of our members, their patients and families during this pandemic. We will continue to monitor Government advice and update our information to the public accordingly.

Do I need to wear a mask to my appointment?
The Government has advised that: 'If you can, you should also wear a face covering in other enclosed public spaces where social distancing isn't possible and where you will come into contact with people you do not normally meet'.

What if I am clinically, or extremely clinically vulnerable (shielding), can I still get an appointment?
Yes, you can, subject to risk assessment by your chiropractor. Chiropractors perform risk assessments before treating patients, to make the necessary considerations should a shielding patient approach them regarding an appointment. Please ensure you explain your circumstances to your practitioner at that time.

Shielding advice is changing across the UK countries and patients are advised to check the status of this prior to planning an appointment.

Patient safety:
If you are attending a chiropractic consultation during COVID-19 there are some things you can do to prepare. The BCA has developed this infographic below with our colleagues at BASRaT, Physio First, the Institute of Osteopathy, the College of Podiatry and the Society of Sports Therapists.

Don't Suffer in Silence.
We Could be in Lockdown for a While. We're here to safely serve you and the community.

If you have a specific question regarding any pain or problem areas, or would like to book a Free 15 minute consultation for you or your family please call Well Adjusted Health on 01903 892171.

---
Comments (0)
No comments have been submitted yet.
Why not be the first to send us your thoughts
Leave A Comment

Thank you for your comments, they will appear shortly once approved.
Recent Posts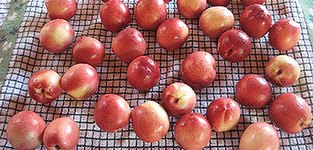 Recipe: Easy 3 fruit jam
February 1st, 2021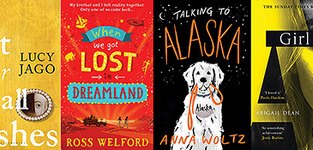 Book Reviews: February 2021
February 1st, 2021
Have You Seen...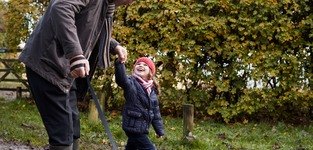 Get vaccinated to protect yourself and your community.
November 10th, 2020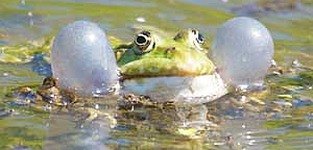 August 2017 - Sussex Wildlife Trust - Marsh Frogs
August 24th, 2017