New research shows that 57% of Brits are moving less since lockdown began
February 1st, 2021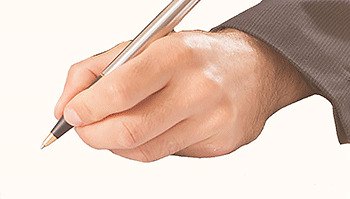 Conducted with OnePoll, the research explored lifestyle habits and routines of 10,000 people across the UK
The British Chiropractic Association has launched new research investigating the impact long-term lockdown restrictions have had on the nation's physical wellbeing and routines.

Conducted with OnePoll, the research explored lifestyle habits and routines of 10,000 people across the UK, to better understand the biggest changes to the population's physical wellbeing as a result of lockdown and the impact continued restrictions may have.

The survey-based study revealed that young people have noticed the biggest impact to their physical wellbeing throughout lockdown, with 18-24 year olds experiencing more symptoms of back pain since March than over 55s. With 43% of Brits having worked from home throughout this period, all age groups found exercise the most challenging routine to stick to, and this is the routine they want to most improve in 2021.

Catherine Quinn, President of the British Chiropractic Association, said: "Lockdown has brought unprecedented changes to all our lives – this includes our general lifestyle and day-to-day routines.

With the nation in the second round of lockdown and restrictions very likely to continue into 2021, we wanted to understand the impact this period has had on the nation's physical wellbeing. The results showed that all ages have been impacted, with routines like exercise being unanimously the hardest to stick to.

We were surprised to find that 18-24 year olds have been more impacted than other age group, particularly in areas such as frequency of back pain, exercise and sleep quality.

Traditionally, back strain or injury most commonly occurs through wear and tear as we age, or injury. What this data suggests, however, is that there's been a sharp rise in the prevalence of back pain amongst younger people.

Key insights from the study include:
• Nearly two thirds (57%) of people are spending more time sitting down than before lockdown.
• Only a third of people have kept to their wellbeing routines during lockdown.
• Exercise and getting outside each day are the hardest routines to stick to, with 42% of Brits not finding time for these in the week.
• Men are nearly twice as likely (41%) to stick to new routines than women (23%).
• 37% of Brits say personal motivation will be the biggest barrier to improving routines, whilst lockdown continues into 2021.
• Weather trumps lockdown restrictions – 56% of people think the winter weather will have a bigger impact on routines such as exercise, over increasing lockdown restrictions.
• Nearly a third of people have experienced poor sleep quality during lockdown.
• One in four Brits have experienced new symptoms of back, shoulder and neck pain during lockdown.
• To manage feelings of tension and back pain, 25% of people have purchased self-support tools, but only 15% have consulted their GP or a chiropractor (10%). Nearly half of people haven't sought any support at all yet (46%).
• Looking to 2021, the biggest priority for people's lifestyle is getting into a better exercise routine (47%), followed closely by spending less time sitting and more time outside (42%). Spending more time with family and friends (35%) is an equal priority as having a better sleep routine (35%) and balanced diet (37%).
• Nearly 75% of 18-24 year olds are spending more time sat down since lockdown.
• 40% of 18-24 years olds are experiencing poor sleep quality, worse than any other age group
• One in three 18-24 year olds have experienced new symptoms of back, neck or shoulder pain since March and 80% of this group are experiencing them every single week.
• Only 12% of 18-24 year olds have sought support from their GP, and 7% have consulted a chiropractor.
• 18-24 year olds are more concerned than any other age group about the impact ongoing lockdown restrictions will have on their wellbeing routines.

Mark Jones from Well Adjusted Health backs up this research stating:

'We have had many enquiries and visits from younger people that are really struggling. Home learning and also working from home with a poor office set up has contributed to this. Additionally, many people have ignored symptoms and really started to suffer as a result.'

For more information on simple stretches and exercises you can do at home, visit: https://chiropractic-uk.co.uk/straighten-up-uk/

We can help If you are concerned about your back or any other pain and would like an expert opinion, please contact Well Adjusted Health on 01903 892171

You can also book a Free 15 minute consultation for you or your family.

Full PPE worn and thorough sanitisation of practice between every patient.
---
Comments (0)
No comments have been submitted yet.
Why not be the first to send us your thoughts
Leave A Comment

Thank you for your comments, they will appear shortly once approved.
Recent Posts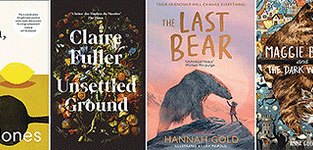 Book Reviews: March 2021
March 1st, 2021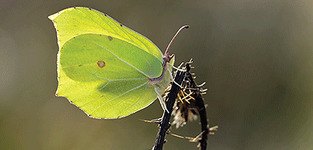 Sussex Wildlife Trust: Brimstone butterfly
March 1st, 2021
Have You Seen...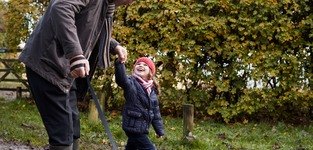 Get vaccinated to protect yourself and your community.
November 10th, 2020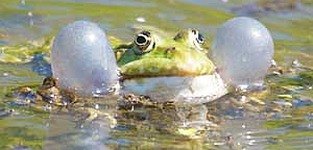 August 2017 - Sussex Wildlife Trust - Marsh Frogs
August 24th, 2017