May Gardening Journal: Plant of the Month – Syringa Palibin
May 2nd, 2020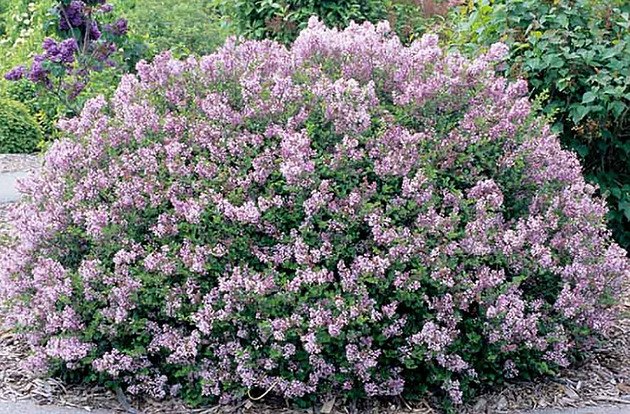 Signs of spring are still with us in May, with blossom still appearing on the trees and the fresh green leaves yet to be scorched by the heat of the summer. There is much to admire. Don't be complacent though. There is often a chill in the air and even a late frost or two, too. So, don't get too keen and plant out those seedlings just yet, make sure you have hardened them off before you set them free in your borders. This will reward you with stronger growth and more flowers sooner than if abandoned to fend for themselves in the open garden before they are ready.
Plant of the Month – Syringa Palibin
Lilacs might look like gentle beauties, but they're as hard as nails, too. This family of shrubs and small trees is well-known for being easy to grow, and brings wonderful colour and scent to the spring garden. My favourite of all Lilicas is Syringa meyeri var. spontanea 'Palibin'. It's a great little shrub useful for the smaller garden as it is slow growing and can be used in spaces its taller and more vigorous cousins are not best suited for.
In May it is smothered in dense panicles of clear lavender-pink blooms. Later in the year, just prior to its autumnal leaf drop, its foliage turns a fine reddish-bronze. Although it prefers light shade, 'Palibin' will flourish in full sun or darker shadow too. It's resistant to pests and disease, reaches a height and spread of about 1.5m and if this is too dominating it can be cut back hard after flowering.
Lilacs have the reputation of being unkillable: they're easy to grow and virtually trouble and maintenance free. However, to get your lilac flowering at full tilt, it is best to plant in spring or autumn, and in soil that's well drained. Lilacs hate to be too wet. They will tolerate pretty much any soil type, but prefer slightly alkaline.
Syringa form next year's buds soon after flowering, so this is also the best time to thin out weak, crossing or damaged branches. Try to keep it as an open, airy shrub and prune out suckers at the base. A hard pruning back of a third of the old growth each year will neaten it and even out the display of flowers.
Lilacs can look a bit dull when not in flower, so underplanting them and combining them with other summer flowering plants ensures the best space allocation. Scambling hardy geraniums like patricia and rozanne work well as their flowers fill the lower branches of lilac. Don't be persuaded that Lilacs are old fashioned and too big, the right choice of variety will suit every garden size.
Jobs to be doing this month include
:

Ornamental Garden:
This month is a fast period of growth. Late frosts may catch early blooms and soft growth – remove any damaged growth.

Spray roses with rose clear or similar.
Weed.
Continue to remove spent flowers of spring bulbs but not until the foliage has withered.
Chelsea-chop time – If the Nepeta and Sedums are looking leggy then cutback by a third to encourage compact growth that will not collapse later in the season. This can be applied to the lavender, echinops, Echinacea, aster, helenium and salvia too if felt necessary.
Trim Rosemary, Thyme and Sage if not done in April.
Cutback withered daffodil or tulip stems once they have turned yellow.
Trim grass edges of borders regularly to keep neat and tidy.
Prune spring flowering clematis.
Stake and support herbaceous perennials if necessary.
If daffs gave a poor show lift and divide bulbs and replant.
Continue deadheading spring bulbs.
Start hardening off tender plants for planting out.
Vegetable Garden
:
Harvest Asparagus.
Direct sow french beans and sweet corn if weather is warm enough.
Start earthing up potatoes.
Harvest early crops such as radish/lettuce.
Refrain from planting tomatoes too early as they suffer if exposed to temperatures below 12°C.
Sow pumpkins, cucumbers, courgettes, squashes under cover now and outdoors towards the end of the month.
---
Comments (0)
No comments have been submitted yet.
Why not be the first to send us your thoughts
Leave A Comment

Thank you for your comments, they will appear shortly once approved.
Recent Posts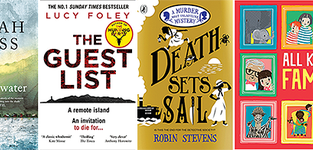 September Books to read.
August 30th, 2020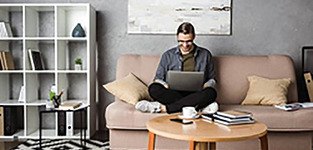 Neck and Back Pain from home office setups.
August 30th, 2020
Have You Seen...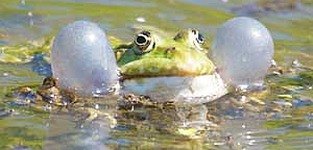 August 2017 - Sussex Wildlife Trust - Marsh Frogs
August 24th, 2017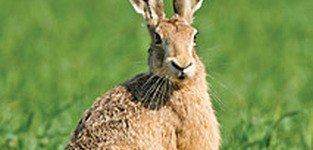 Sussex Wildlife Trust: Brown Hares - March Madness
March 1st, 2018