June Gardening Journal: Plant of the month: Amsonia tabernaemontana
May 30th, 2020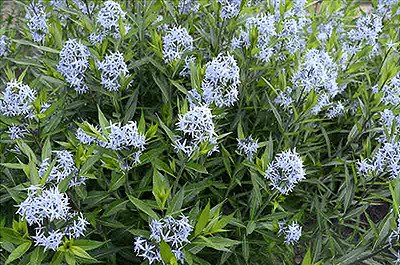 The warmer evenings mean we can also spend more time in the garden, appreciating all that we have worked hard for through winter and spring.
Plant of the month: Amsonia tabernaemontana
June has flowers in abundance with plants still using up all that lovely spring moisture to send out blooms of all different shapes and sizes. It's a great time for the English garden with Roses providing the first flush of flower along with that heady summer fragrance too. The warmer evenings mean we can also spend more time in the garden, appreciating all that we have worked hard for through winter and spring.
Amsonia is not a plant that many people know. It is often forgotten and overlooked as the foliage is the dominant feature for the best part of the year. However, when the flowers do appear it attracts more attention and people are often surprised they had not noticed it before.

Though Amsonia tabernaemontana is the only commonly cultivated Amsonia, there are actually several species in the dogbane family (Apocynaceae). With a common name of 'bluestar' or 'Willowleaf', derived from the starry groups of flowers which cover the plants in early summer and the willow type leaves that follow the flowers. It's a great little plant that is useful in the mixed border and in a naturalistic setting too.

Amsonia tabernamontana is native to the south-eastern US and found naturally in open woods, borders of streams, limestone glades, and moist sandy meadows. The multi-stemmed clumps that grow 2 to 3 feet tall have a bushy appearance covered in leaves which look a lot like a willow leaf. In Autumn the foliage often develops a golden colour too.

Amsonia is best in full sun but tolerates partial shade, although it may not flower as well in any shade. It prefers moist, loamy soil, but can be grown in most soils, tolerating clay soils very well. Once established it is drought resistant but don't be tempted to over feed it though, as this will often result in an open, floppy habit. It has few pest problems, is easily propagated by seed and doesn't require much maintenance. It's a great addition for the gardener with little time.

Although Amsonia only flowers for 3-4 weeks in early summer, it still has great value in a mixed planting scheme where the foliage texture creates a back drop for many other plants. It can be used as a specimen or en masse in both formal and informal settings. Great combinations include using salvias., nepeta and pennisetum along with echinops and a dahlia or two for late summer interest too. Its not always the best in small borders but with the right combinations, and setting, this plant can become the star of the show.

Jobs to be doing this month include:
Ornamental Garden:
• Lightly trim box balls – traditionally on Derby Day 6th June!! Would be nice to encourage the box topiary to grow larger while retaining the shape.
• Deadheading – Salvias as the flower heads go over, penstemons, roses etc.
• Spray any plants infected with aphids or black fly.
• Weed!!!
• Prune early flowering clematis.
• Cut back foliage of tulips.
• Trim other shrubs to shape as necessary.
• Plant warm season grasses such as penisetum and panicum
• Treat bindweed/groundelder and other invasive weeds growing among other plants by applying a glyphosate based weedkiller to their leaves.
• Prune ornamental cherries after their flowers have faded.
• There is still time to sow quick germinating annuals such as cosmos.
• Sow winter bedding such as violas etc.
• Cut back oriental poppies/pulmonaria etc.. after they have flowered. Remove all leaf as well to allow for fresh leave to sprout.
• Remove reverted shoots form variegated shrubs etc.

Vegetable Garden:
• Direct Sow carrots for autumn and winter harvest
• Sow Florence fennel and chicory.
• Plant out leeks once they are pencil thick.
• Put straw round strawberries.
• Water potatoes for good sized tubers.
• Feed tomatoes regularly
• Ventilate greenhouse.

---
Comments (0)
No comments have been submitted yet.
Why not be the first to send us your thoughts
Leave A Comment

Thank you for your comments, they will appear shortly once approved.
Recent Posts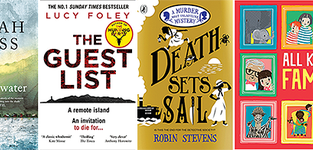 September Books to read.
August 30th, 2020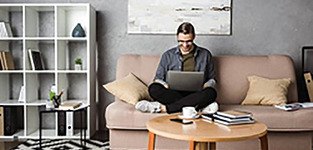 Neck and Back Pain from home office setups.
August 30th, 2020
Have You Seen...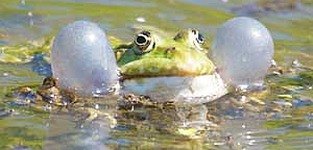 August 2017 - Sussex Wildlife Trust - Marsh Frogs
August 24th, 2017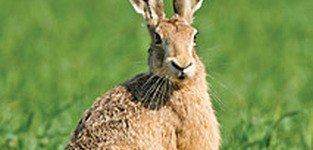 Sussex Wildlife Trust: Brown Hares - March Madness
March 1st, 2018