January Gardening Journal: Plant of The Month - Choiysa
January 1st, 2021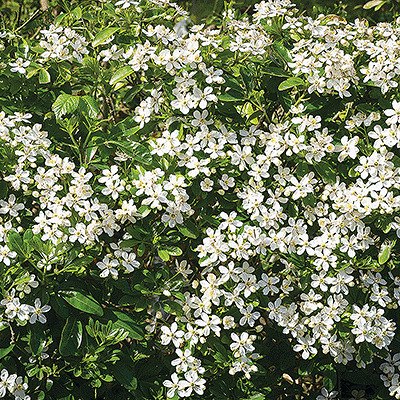 Make the most of those dry days and get out in the garden to ensure you and your garden are ready for the sunshine when it arrives.
January is a tough month, its dark, dreary, and cold. The garden isn't very inviting, and it would be easy to hang up the secateurs and not return until spring. However, now is an ideal time to get your garden tidy and ready for spring. Make the most of those dry days and get out in the garden to ensure you and your garden are ready for the sunshine when it arrives.

In the middle of winter, we do not often see much of our gardens but we still like them to look good and have some interest even on the darkest of days.

Choisya is one of the best evergreen garden shrubs, it is easy to grow, establishes quickly and is not fussy about soil and its environment. It has the great combination of lush, evergreen foliage together with beautiful, scented flowers and, to me, it is one of those must have shrubs.

Choiysa originated in Mexico and was introduced to Europe in 1826. The species is named after the Swiss Protestant clergyman and botanist Jacques Denys Choisy. The two most popular varieties of Choiysa are Choiysa ternata and Choiysa Aztec Pearl. They are both green leaved evergreen shrubs with ternata being the larger of the two with a wider leaf. There is also the popular variety Choisya ternata' Sundance' which has yellow foliage, however I'm not a great fan of the yellow foliage as it can be hard to place effectively within a natural looking planting scheme.

Choisya is best when planted where there is plenty of sun in well-drained soil, however it will survive in shade too, it just won't flower so well. The only thing it doesn't like is wet feet – heavy soils that get waterlogged in winter are not the best if you want a healthy Choiysa.

It has lush shiny foliage which has a very original scent. (I was not sure about the scent of the leaves at first but have come to appreciate it over time). Choiysas common name is Mexican orange blossom, which is due to the amazing scent of the white flowers which cover the entire plant in early summer.

I use Choiysa in planting schemes that require some evergreen structure with the shrub becoming full focus during the winter months. The blast of colour the shrub providers in early summer provides additional interest to complement the early flowering perennials, which I generally plant in the foreground. The shrub then becomes a glossy green back drop to other flowering plants that provide interest for the rest of the summer. Perfect partners include: Geranium Rozzanne, LIbertia grandiflora, Nepeta Walkers Low, Aquilegia Ruby Port, Salvia Nachtvlinder and Cornus alba Elegantissima – a combo that will provide some form of colour or interest throughout the year.

Jobs to be done in January:
Ornamental Garden:
• If the ground is waterlogged then keep off the soil to avoid compaction and worsening the conditions.
• If snow falls – Do not let the snow sit on the shrubs, gently shake off to prevent damage.
• Prune bush or standard apples and pears, aiming to create an open framework of about 5 main branches.
• Sweet Peas can be sown this month and those sown in the autumn can be potted on. Place them in a sunny greenhouse, coldframe or windowsill.
• Plan annual cut flowers for the borders.
• Mulch borders if not already done in autumn.
• Plant deciduous hedges.
• Move deciduous trees and shrubs if necessary.
• Ensure protective coverings such as fleece/mulch have remained in place over frost tender plants.
• Avoid walking on turf when the grass is covered with frost or is waterlogged.

Vegetable Garden:
• Protect brassicas from pigeons with cloches, netting or fleece.
• Harvest Winter Veg such as parsnip, swede, sprouts, leeks and turnip.
• Remove one third of the oldest stems of blackcurrants at ground level to encourage new basal shoots.

---
Comments (0)
No comments have been submitted yet.
Why not be the first to send us your thoughts
Leave A Comment

Thank you for your comments, they will appear shortly once approved.
Recent Posts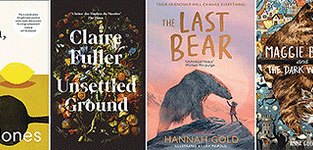 Book Reviews: March 2021
March 1st, 2021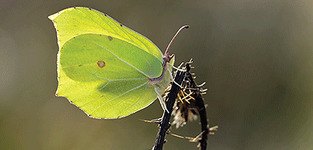 Sussex Wildlife Trust: Brimstone butterfly
March 1st, 2021
Have You Seen...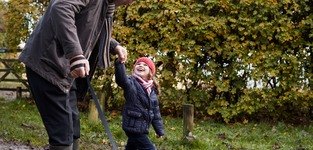 Get vaccinated to protect yourself and your community.
November 10th, 2020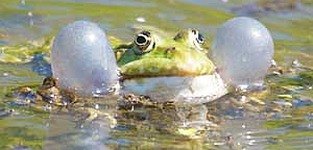 August 2017 - Sussex Wildlife Trust - Marsh Frogs
August 24th, 2017