Gardening Journal: Plant of The Month - Prunus incisa 'Kojo-no-mai'
November 1st, 2020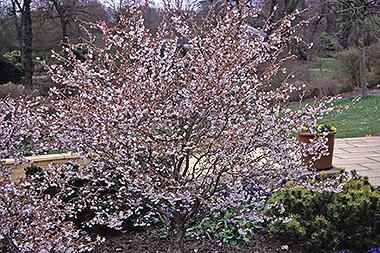 November is all about the leaves, its not just about their beauty as they fade and fall, its about the mess they leave on the ground too.
The garden in November can be spectacular with all plants fading as we progress into the winter. The colours are warm, vibrant and fiery too, creating a spectacular display before we are left with the bare bones of structure that the deciduous trees and shrubs provide throughout the winter month.

November is all about the leaves, its not just about their beauty as they fade and fall, its about the mess they leave on the ground too. Whatever your task enjoy the last of the autumn before the cold, damp days of winter set in.

Plant of the Month: Prunus incisa 'Kojo-no-mai'
Few plants can rival a cherry tree when in full bloom, we are all delighted and relieved to see that magnificent burst of spring blossom as it signals the end of the winter and a definite progression towards the spring and summer months ahead. Ornamental Cherries are massively varied in their size, stature and shape, they are often seen in larger gardens where they have the room to spread and mature. However not all cherries are suited to these spaces, there are some that are also better suited to the smaller garden too.

Prunus incisa 'Kojo-no-mai' is one cherry that is a most definitely a superb choice for the smaller garden. The flame-like autumn foliage gives the early blossom a run for its money. When you only have so much space then it pays to demand more from your plants, and this compact Prunus not only gives two bursts of interest it also offers great winter structure too.

Wreaths of small pink buds swell over the naked twiggy branches from mid march onwards, opening to delicate snow-white pocket handkerchief blooms. The flowers are quite small and simple but are plenty of them to put on a great show and as the flowers appear on the branches before any foliage, they are the star attraction. When these fade the unusual tracery of twisting branches provides a further element of interest.

Prunus incisa, the Fuji cherry, gets its scientific name from the deep incisions on the leaves, it is a century-old cultivar from Hondo, Japan. Apparently, the significance of the cherry blossom in Japanese culture goes back hundreds of years. In their country, the cherry blossom represents the fragility and the beauty of life. It's a reminder that life is almost overwhelmingly beautiful but that it is also tragically short.

This cherry has many uses in the garden, its great in a pot as a specimen plant, but it is also well suited for the border too. Why not try this shrub as a unique, floriferous low growing small hedge? When in flower, the blooms provide a superb backdrop for darker coloured flowers such as some of our hellebore varieties. Trim lightly in Summer to retain shape and keep compact if desired, but other than that it's very low maintenance, reaching 150cms high, and wide, if left un-pruned. Its not going to have the same impact as one of its larger cousins but it will shine a light in your garden just when you need.

Jobs To Do This Month Include:
Ornamental Garden:
• Part prune roses to prevent windrock.
• Continue to tidy borders if weather permits.
• Final cut for lawns if no frosts.
• Remove fallen leaves.
• Cutback spent foliage and flowers of herbaceous perennials.
• Leave the seedheads of grasses like Miscanthus to provide winter structure.
• Continue to lay turf for new lawns – avoid frosty days if possible.
• Remove surplus dead leaves from ponds.
• Complete planting of bulbs.
• Mulch borders – especially borderline hardy perennials.
• Plant bare root shrubs and roses.
• Prune long stems of roses to avoid windrock.
• Take hard wood cuttings of roses and other deciduous shrubs.
• Scarify lawns.
• Keep off lawns in wet and frosty weather.

Vegetable Garden:
• Begin winter pruning of fruit trees.
• Plant fruit trees, soft fruit and cane fruit.
• Plant garlic cloves.
• Apply grease bands around trunks of fruit trees to protect from winter months.
• Apply a good layer of compost/manure to bare areas of ground.
• Protect salad plants under cloches/fleece etc.
• Clear spent old plants and compost of disease free.

---
Comments (0)
No comments have been submitted yet.
Why not be the first to send us your thoughts
Leave A Comment

Thank you for your comments, they will appear shortly once approved.
Recent Posts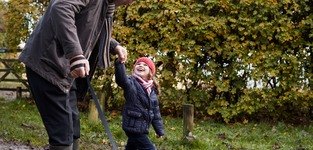 Get vaccinated to protect yourself and your community.
November 10th, 2020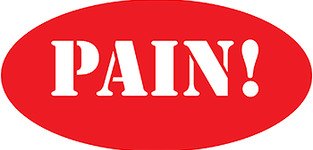 Pain and your Immune System
November 1st, 2020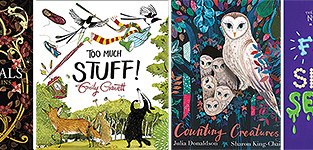 Book Reviews: November 2020
November 1st, 2020
Have You Seen...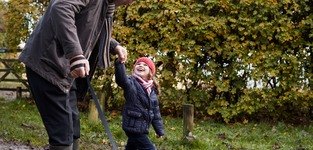 Get vaccinated to protect yourself and your community.
November 10th, 2020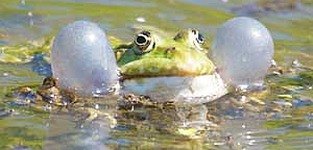 August 2017 - Sussex Wildlife Trust - Marsh Frogs
August 24th, 2017