Book Reviews: November 2020
November 1st, 2020

Includes reviews of three perfect gifts for children
The Betrayals by Bridget Collins
Borough Press £14.99 Hardback
Bridget Collins' spell-binding historical fantasy novel 'The Binding' was a best-seller and one of our staff favourites. 'The Betrayals' is another dark historical fantasy, this time set in an unnamed fictional European country, where a far-right authoritarian party are in power, the homeless have vanished from the streets, and women's hard-won rights are being eroded. Against this backdrop Bridget weaves a story of intrigue, deceit and political power games…
Both Léo and Claire have built their lives on lies. And as the legendary Midsummer Game, the climax of the year, draws closer, secrets are whispering in the walls…
A perfect darkly absorbing read as the nights start drawing in!

Three perfect gifts for children:

Too Much Stuff by Emily Gravett.
Two Hoots books Macmillan £12.99 hardback
From one of our FAVOURITE author/illustrators, the supremely talented Emily Gravett, comes a very funny story showing the dangers of having too much stuff. Set in the same forest as her award winning and hilarious Tidy, it features a host of gorgeous woodland animals, including Pete the badger, and is lavishly produced with a double-sided jacket.
Meg and Ash are a pair of magpies building a nest for their perfect eggs. Although they begin their nest construction using the usual mud, sticks and grass, Meg and Ash are soon convinced that their nest doesn't have enough stuff. The perfect title for budding ecowarriors and nature enthusiasts!

Look out for the wonderful window display that Emily will be creating at the end of October!
Signed copies will be available at the shop and online.

Counting Creatures by Julia Donaldson and Sharon King Chai
Two Hoots books Macmillan £14.99 hardback
From the creators of Animalphabet, Julia Donaldson and Sharon King Chai, comes a beautiful interactive counting book with peep-through pages and fold-out flaps. Every page draws you further into the vibrant animal kingdom with flying bats, frolicking fox cubs and jumping Arctic hares, inviting you to compare the animals to each other, explore their habitats, and learn proper animal baby names for each creature as you count. Counting Creatures also includes a fun spidery search and-find game!
A really wonderful gift book for Christmas – we are delighted to say that Julia will be signing AND dedicating all copies purchased via our website and by request at the bookshop.

Fiend of the Seven Sewers by Steven Butler illustrated by Steven Lenton.
Simon & Schuster Childrens Books £6.99 paperback
'Fiend of the Seven Sewers' is the 4th book in the disgustingly funny series 'The Nothing to See Here Hotel' - full of magic, mayhem and monsters, and perfect for 7-10 year old readers.
Frankie Bannister lives at the 'Nothing to See Here Hotel' – the number 1 holiday destination for magicals! Surrounded by trolls, goblins & monsters, Frankie's life is never dull - but when he is kidnapped and dragged off to a secret cistern-city deep in the depths of the sewers, things get a whole lot weirder.

We are delighted that illustrator Steven Lenton has created a monster-tastic window display at the bookshop and we have signed copies in store. Perfect for fans of Mr Gum and Cressida Cowell!


---
Comments (0)
No comments have been submitted yet.
Why not be the first to send us your thoughts
Leave A Comment

Thank you for your comments, they will appear shortly once approved.
Recent Posts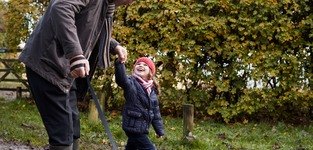 Get vaccinated to protect yourself and your community.
November 10th, 2020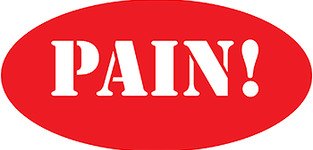 Pain and your Immune System
November 1st, 2020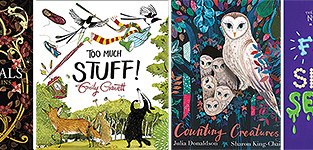 Book Reviews: November 2020
November 1st, 2020
Have You Seen...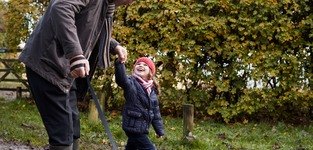 Get vaccinated to protect yourself and your community.
November 10th, 2020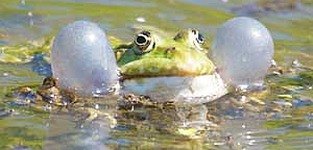 August 2017 - Sussex Wildlife Trust - Marsh Frogs
August 24th, 2017