Book Reviews: May 2020
May 2nd, 2020

Here are some great book recommendations from our fabulous bookshop! If you can support them during these tough times please do so!

Steyning Bookshop - 01903 812062 Open Monday - Saturday: 9:30 - 17:30 info@steyningbookshop.co.uk
The Dutch House by Ann Patchett.
Bloomsbury £8.99
'Do you think it's possible to ever see the past as it actually was?' I asked my sister. We were sitting in her car, parked in front of the Dutch House in the broad daylight of early summer.'

Living in their beloved 'Dutch House' a lavishly decorated folly of a mansion so named because of the original owners, Danny and his brilliantly acerbic and protective sister Maeve are thrown together when their mother walks out leaving them with their 'impenetrable mystery' of a father. The bond is cemented when a 'wicked stepmother' arrives and the pair are eventually ousted from the house. Twisting back and forth across five decades the novel paints an intimate, poignant and sometime humorous portrait of a family and its complex relationships, focussing on the two siblings who have found a precarious sanctuary in each other when they are failed by the adults who were supposed to nurture them.

'The 'Dutch House' brilliantly captures how time undoes all certainties.' The Guardian


Two excellent Children's Books

No Fixed Address by Susin Nielsen.
Anderson Press £7.99
Susin Nielsen is rapidly becoming our favourite writer for the hard-to-reach spot between kids' books and hard-hitting 'YA'. She writes with humour, empathy, and sensitivity, and creates authentic, relatable yet quirky characters who jump right into your heart!

Felix Knutsson is almost 13. He is a bright kid with a knack for trivia, and he's crazy about a Canadian TV quiz show called 'Who, What, Where, When?' But Felix has a secret: he and his mum, Astrid, are living in a van. As the chill of winter descends, the novelty has worn off and it's getting harder to hide the secret from his best friends, Winnie and Dylan. Felix is beginning to realise that, although his mum is a great person, she may not be the greatest parent. But if he can get accepted as a contestant on 'Who, What, Where, When?' maybe he can be the one to turn their fortunes around?

Hugely enjoyable, gripping story, tackling issues like the poverty trap and 'hidden homeless' with gentle humour, compassion, and which is ultimately about the redemptive power of human kindness. Ages 11+.

The Infinite by Patience Agbabi.
Canongate £7.99
The Infinite is the first children's novel by Nigerian-born poet Patrice Agbabi, and it's a thoroughly entertaining time travel eco-adventure, perfect for ages 9-13.

Elle Bibi Imbele is a 'Leapling' – she was born on 29th February of a leap year. Moreover, she possesses 'The Gift' – the amazing ability to leap through time! But she is also autistic, is bullied at school, and is struggling to learn control of her 'gift'.

On her 12th birthday, she and other Gifted Leaplings from her special academy perform a jump through time to the Time Squad Centre, Year 2048. In this future world, which is vegan and carbon neutral, the Time Squad are Guardians of Chronology who stop time-criminals from changing the course of eco-history… but it soon becomes clear that all is not well. Elle and her best friend Big Ben become mixed up in an extraordinary adventure, trying to track down missing Leaplings and get to the bottom of a devious plot.

This is a fast-paced, twisty story, enlivened by the engagingly quirky characters of Elle, Big Ben, and Elle's Nigerian Grandma. Patience Agbabi cleverly incorporates the two heroes' autistic traits and obsessions into the plot line, which ultimately play a huge part in saving the day!

Recursion by Blake Crouch.
Pan Macmillan £8.99.
'Recursion' is the perfect lockdown page-turner!

Blake Crouch may just have invented something totally new - his genre-bending novel 'Recursion', is a mash-up of mind-blowing sci-fi and suspenseful thriller, embedded within a deeply emotional love story. The novel is a fresh take on the core themes Crouch explored in his previous thriller 'Dark Matter' - temporal reality, memory, and what it means to be human. The story opens with what appears to be an epidemic of false memory syndrome, driving its victims mad with memories of a life they never lived. Detective Barry Sutton and neuroscientist Helena Smith's paths cross while investigating the phenomenon, and Helena is on the verge of a stunning discovery. They embark on a looping mission through time and alternate realities to confront their enemy and prevent the world being trapped in a loop of ever-growing chaos. (A novel where chaos is prevented? Bring it on! Ed)

A brilliantly inventive, thoughtful, and surprising thriller which was romped through by our reader in 2 days. He agrees with the critic who suggested that Blake Crouch may well be a Philip K Dick for the modern age!

---
Comments (0)
No comments have been submitted yet.
Why not be the first to send us your thoughts
Leave A Comment

Thank you for your comments, they will appear shortly once approved.
Recent Posts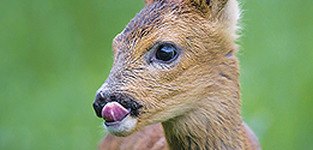 Plant it and they will come
July 1st, 2020
Book Reviews: July 2020
July 1st, 2020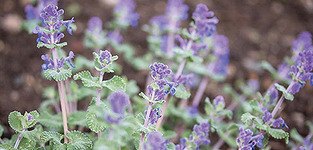 July Gardening Journal: Plant of The Month: Nepeta.
July 1st, 2020
Have You Seen...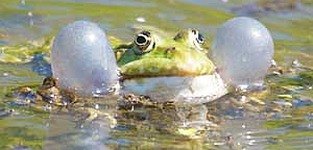 August 2017 - Sussex Wildlife Trust - Marsh Frogs
August 24th, 2017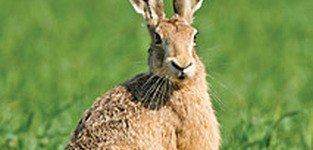 Sussex Wildlife Trust: Brown Hares - March Madness
March 1st, 2018