Book Reviews: June 2020
May 30th, 2020

Here are some great book recommendations from our fabulous bookshop! If you can support them during these tough times please do so!

Steyning Bookshop - 01903 812062 Open Monday - Saturday: 9:30 - 17:30 info@steyningbookshop.co.uk
The Pocket Book of Garden Experiments by Helen Pilcher
Bloomsbury £14.99
An absolutely brilliant book for outdoor home-schooling in this beautiful summer sunshine! There is so much more fun to be had in the garden than just planting seeds which get eaten by the slugs! Author Helen Pilcher has a PHD in cell biology, and is both a science and a comedy writer, so it's no surprise that this book is full of quirky and fascinating garden-based science experiments – over 80 great, easy-to-follow activities to bring out your inner scientist! Learn how to make an ecosystem in a jar, Find out why leaves change colour, turn potatoes into slime, calculate the heights of trees, or make a sound map of your garden! Throw away those boring work-sheets and let the fun begin!

Writers and Lovers by Lily King,
Picador, £14.99 hardback
The much-anticipated new novel from American novelist Lily King, whose previous best-selling novel 'Euphoria' garnered huge praise and won the Kirkus Fiction Prize.
Writers and Lovers is a gentle, funny and candid novel about grief, love and writing, and is unashamedly romantic – a rarity in these cynical times! Set in Massachusetts, it follows 31 year-old Casey, who is grieving after the unexpected death of her mother, struggling under mounds of student debt, living in a shed, waitressing to pay the bills while she works obsessively on the novel she has been writing for 6 years. She feels unmoored, surrounded by friends who are suddenly 'adulting', and shocked to realise she's 'not the youngest kind of adult anymore'.
Into this crisis tail-end of Casey's youth collide two men, both writers; Silas, a young, kind, handsome aspiring writer like herself, and Oscar – older, a widower with children, published and successful. Casey finds herself a point in a love triangle, torn between two relationships which seem to her to embody two very different futures. Lily King has created a likeable, relatable heroine in Casey Peabody, and some of the funniest, best-observed moments in the book are those which capture Casey's work frustrations at the high-end restaurant where she waitresses. This is a book about making a leap between one phase of life and the next, and about the moment an artist is born. Ultimately upbeat and uplifting, this warm, human, funny novel is perfect for fans of Sally Rooney and Elisabeth Strout.
Some reviewers have criticised the slightly 'fairytale' ending, but perhaps in these uncertain times, a neatly tied up happy ending is just what we need!

The Turn of the Key by Ruth Ware
Vintage Publishing £8.99
Sussex author Ruth Ware is such a jolly person that it's hard to imagine her writing such dark and eerie tales, but then the same can be said of the majority of crime writers. Her latest thriller is a real page turner, and the title's echo of the Henry James novel is no accident.
When Rowan comes across an advertisement for a live-in nanny position, with an extremely generous salary it seems too good to be true. What she doesn't know is that she's stepping into a nightmare - one that will end with her in a cell awaiting trial for murder. Twists and turns galore in this atmospheric spook-fest. Recommended.

The Roasting Tin Around the World : Global One Dish Dinners by Rukmini Iyer
Vintage Publishing £16.99
Such a simple idea but so effective. This is Rukmini Iyer's fourth book in her enormously popular Roasting Tin series and it is just as inviting as her previous ones. This time she produces recipes from around the world, reworking delicious menu ideas into quick and easy one-tin meals which
feature 75 easy-to-make recipes that make use of your lockdown larder ingredients (hopefully!). The Roasting Tin Around the World is the perfect cookbook for vegans, vegetarians and meat-eaters alike. Bookshop staff member Gill and I have each had success with the Crispy Halloumi and Roasted Carrots dish, yum, and look forward to cooking more.

Gargantis by Thomas Taylor
Walker Books £7.99
Thomas Taylor's previous book Malamander, the first in the The Legends of Eerie-on-Sea series was a great success, and the film rights are already being negotiated. Now we have the second in the series, an excellent fantasy full of adventure and humour.
There's a storm raging in Eerie-on-Sea. Has the mighty Gargantis come back from the deep...?When an ancient bottle is found washed up on the beach after a ferocious electrical storm, all the residents of Eerie-on-Sea seem to want it ... but should they in fact fear it? Legend has it that the bottle contains an extraordinary secret that spells doom for the whole of Eerie-on-Sea.
Could it be true that the vast sea creature Gargantis has awoken from her slumbers, and is causing the large cracks that are appearing all across the town? Finding themselves entrusted with the bottle, Herbie and Violet discover they will need to ride the terrible storm and pacify the creature if they want to save Eerie-on-Sea from sliding into the ocean and being lost for ever.

The Girl Who Speaks Bear by Sophie Anderson
Usborne £6.99
Shortlisted for the Indie Book Award best children's book, this is an unusual and beautifully written tale which should appeal to children who like imaginative and immersive reads that draw on traditional story and myth. Found abandoned in a bear cave as a baby, Yanka has always wondered about her origins. She is hurt by the strange whispers and looks from the villagers and when she has to flee her house, looking for answers about who she really is, a journey far beyond one that she ever imagined begins: from freezing rivers to misty mountains, meeting an ever-growing group of extraordinary friends along the way.
Linked together with old Russian tales of bears, princesses, witches and dragons, Yanka's journey is a gorgeously lyrical adventure from the best-selling author of The House With Chicken Legs.
Suitable for age 7 -12


All books reviewed are available at the bookshop and are 20% off if Your Steyning Reviews are mentioned.
---
Comments (0)
No comments have been submitted yet.
Why not be the first to send us your thoughts
Leave A Comment

Thank you for your comments, they will appear shortly once approved.
Recent Posts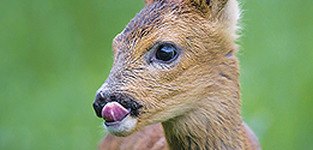 Plant it and they will come
July 1st, 2020
Book Reviews: July 2020
July 1st, 2020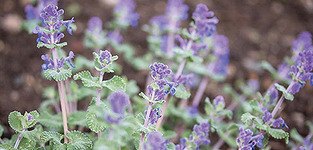 July Gardening Journal: Plant of The Month: Nepeta.
July 1st, 2020
Have You Seen...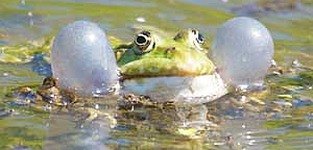 August 2017 - Sussex Wildlife Trust - Marsh Frogs
August 24th, 2017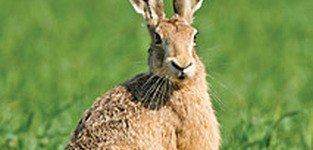 Sussex Wildlife Trust: Brown Hares - March Madness
March 1st, 2018