Book Reviews: February 2021
February 1st, 2021

A Net for Small Fishes by Lucy Jago
Bloomsbury hardback £16.99
A debut adult novel by historian and biographer Lucy Jago, author of the excellent children's novel Montecute House, this is historical fiction at its very best. Based on the true case of the suspicious death of Sir Thomas Overbury, a courtier at the court of James I, the narrative traces the developing friendship between chief suspects Anne Turner, wife to the court doctor, and the beautiful and charismatic Frances Howard, wife first to the misogynistic Earl of Essex and then to the King's favourite Robert Carr, Earl of Somerset. Anne as narrator paints a compelling picture of life at a court where genders blurred, gossip flourished and lives hung in the balance. Riveting!
Rave review from the Guardian.

When we Got Lost in Dreamland by Ross Welford.
Published by Harper Collins £12.99 hardback
A moving and exciting story of brotherhood, friendship & the power of dreams! Imagine having the ability to step inside your dreams, to consciously control the action and the setting, and even meet your friends there! When 11 year old Malky accidentally steals a strange device, the 'Dreaminator', he and his younger brother Seb begin sharing wild dream adventures…. But the device is unstable, and soon things take a nightmarish turn, with Seb lying in a coma, trapped in his dream, and Malky awake and unable to reach him. With the help of his friend Tenzin, her mystical Tibetan grandma, and a dying old man, Malky must face his darkest unconscious fears and take a leap into the void.
This is an absolutely BRILLIANT rollercoaster adventure, fast-paced, funny, inventive and heartfelt. Ross Welford's cast of quirky and lovable characters and warm humour manage to make an unbelievable story completely plausible. I have adored ALL Ross Welford's books, but I think this one just may be my favourite!
For readers aged 8-12 (ish!) Paperback coming soon, apparently.

Talking to Alaska by Anna Wolz
Published by One World £8.99 paperback.
A refreshingly different Dutch doggy drama, which casts a fresh eye on invisible disabilities.
13 year olds Parker and Sven are both facing their first day at high school with trepidation. Parker is an awkward, shy girl, still recovering from the trauma of witnessing a violent break-in at her family's shop over the summer. Sven is a formerly sporty, popular boy, now angry, reeling after his recent epilepsy diagnosis and struggling to deal with his condition. A stupid prank by Sven alienates Parker, and the two teens are soon at loggerheads. By cruel coincidence, Parker also discovers that Alaska, the beloved Golden Retriever her family had to give up, is now Sven's assistance dog! Parker resolves to steal Alaska back, but her plan backfires, and gorgeously lovable waggy tailed Alaska becomes a bridge between them. As the story unfolds, the two gradually become allies as they track down the violent criminals behind the break-in which tore Parker's family apart.
The two characters narrate alternating chapters, and through this device the reader learns to love these difficult, prickly characters, as they grow to accept and understand each other.
A heartfelt story about empathy, bullying, healing, and acceptance, for readers of 10+.

Girl A by Abigail Dean.
Published by Harper Collins £12.99 hardback.
This hotly-tipped debut novel, which has already had TV rights snapped up by the director of the gritty series 'Chernobyl', is a taut and gripping psychological thriller about redemption, horror, and hope.
Lex, the main narrator of the book, is a successful young British lawyer, who now lives in New York. She has done her best to bury her painful past as 'Girl A' - she was infamous as 'the girl who got away' - at the age of 15 she escaped from the house where she and her six siblings had been held captive by their religious-fanatic parents; for several years they had been shackled to their beds, malnourished, and separated from each other. The death of her mother in prison results in Lex being made executor of her mother's will - the children have inherited their childhood home – the 'House of Horrors', and Lex and her sister Evie want to convert it into a community centre. But first she must come to terms with the past she has avoided, and confront her other siblings, who have all had very different ways of dealing with their trauma. Their ordeal is gradually revealed over the course of Lex's encounters with her siblings.
This is an intriguing and addictive read, tightly constructed and written with flair and precision, which ruminates on recovery and redemption, and despite the horrific subject matter, is never sensational or distasteful.
---
Comments (0)
No comments have been submitted yet.
Why not be the first to send us your thoughts
Leave A Comment

Thank you for your comments, they will appear shortly once approved.
Recent Posts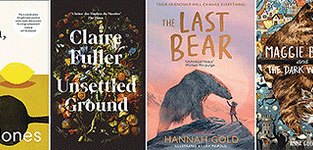 Book Reviews: March 2021
March 1st, 2021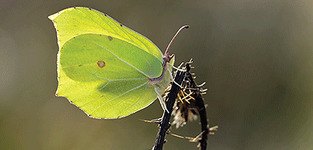 Sussex Wildlife Trust: Brimstone butterfly
March 1st, 2021
Have You Seen...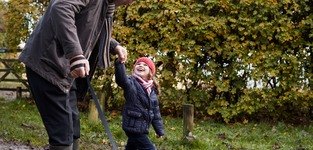 Get vaccinated to protect yourself and your community.
November 10th, 2020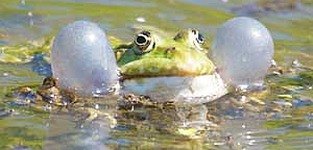 August 2017 - Sussex Wildlife Trust - Marsh Frogs
August 24th, 2017