Book Reviews: December 2020
December 1st, 2020

A Poem for Every Winter Day edited by Allie Esiri
Macmillan £14.99
A gorgeous collection of winter poems selected from the popular recent anthologies A Poem for Every Day of the Year and A Poem for Every Night of the Year. Perfect for reading aloud and sharing with all the family, this is a delightful selection of seasonal poems – together with introduction to the poems and including work by Mary Oliver, Edgar Allan Poe, Thomas Hardy, E. E. Cummings and Robert Burns along with Joseph Coelho, George the Poet, Benjamin Zephaniah and Jackie Kay. A great companion for the dark days of winter.

And don't forget two attractive volumes of poems homespun in Steyning itself – In the Downtime by Steyning bard Simon Zec £8.99 and Up on the Downs, a collection of the poems written by walkers resting from tramping the Downs above Steyning, published by The Steyning Downland Scheme £8.99.

Little Bear and the Silver Star by Jane Hissey
Salariya Publishing £7.99
Oh how nostalgic – the beautiful picture books by artist Jane Hissey, featuring coloured pencil (yes pencil - you'll find it hard to believe when you see it!) illustrations of Old Bear and other well-loved family toys, adapted for children's TV in the 90's, have been revived by Brighton publisher Salariya and jolly lovely they are too. Jane has produced three new titles including this delightful Christmas themed story about a lost star.
A must have this Christmas, we have some signed copies in stock.

AND remember the unique opportunity this year for copies of the three latest books by superstar author Julia Donaldson, The Hospital Dog, Counting Creatures and The Teeny Weeny Genie, to be personally signed and name dedicated for you when ordered via our website www.steyningbookshop.co.uk. Plus any of her other titles, if purchased alongside one of these latest three, or Conjuror Bear her latest board book. Nowhere else in the land this Christmas is there this amazing opportunity!

The Midnight Guardians by Ross Montgomery
Walker Books £7.99
From the author of Perijee and Me and Max and the Millions, comes another magical, witty and warm-hearted adventure from one of our favourite children's writers. Set in Britain during the second world war, we meet a young lad Col whose imaginary friends have come to life, and myths and legends have become reality. Accompanied by a six-foot tiger, a badger in a waistcoat and a miniature knight - Col races to Blitz-bombed London to save his sister.

But there are darker forces at work, even than the Nazi bombings. Soon he is pursued by the terrifying Midwinter King, determined to bring an eternal darkness down. Great stuff! Age 9-12.

The Penguin Book of Christmas Stories From Hans Christian Andersen to Angela Carter
£9.99
The perfect gift this Christmas season: an engrossing selection of some of the greatest festive stories of all time. Magical, moving, chilling and surprising, these Christmas stories from around the world take us from frozen Nordic woods to glittering Paris, a New York speakeasy to an English country house, bustling Lagos to midnight mass in Rio, and even outer space.

Entangled Life by Merlin Sheldrake
Vintage, £20
This is one of those books that entirely changes the way we see the world and often feels closer to philosophy than natural history. The facts that fungi are closer to animals than plants, that they can solve a maze by the most efficient route, that they can have hundreds of different genders, the revelations come thick and fast. Amazing!

---
Comments (0)
No comments have been submitted yet.
Why not be the first to send us your thoughts
Leave A Comment

Thank you for your comments, they will appear shortly once approved.
Recent Posts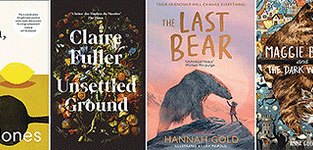 Book Reviews: March 2021
March 1st, 2021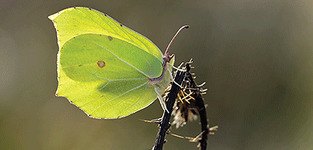 Sussex Wildlife Trust: Brimstone butterfly
March 1st, 2021
Have You Seen...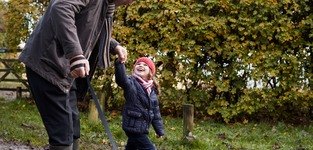 Get vaccinated to protect yourself and your community.
November 10th, 2020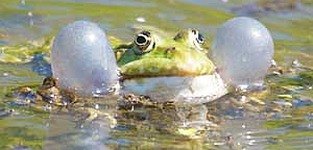 August 2017 - Sussex Wildlife Trust - Marsh Frogs
August 24th, 2017