Book Reviews: August 2020
August 1st, 2020

Some great book recommendations from our fabulous bookshop! Call or order online to support them during these tough times!

Steyning Bookshop - 01903 812062 Open Monday - Saturday: 9:30 - 17:30 info@steyningbookshop.co.uk
The Glass Hotel by Emily St John Mandel.
Pan Macmillan £14.99 HB.
Emily St John Mandel's previous novel, the best-selling cult hit 'Station Eleven' uncomfortably imagined a post-pandemic world, ravaged by a lethal swine-flu. Fans of 'Station Eleven' will spot familiar characters and settings in her poignant, evocative new novel, 'The Glass Hotel', which hovers in a parallel universe, just before the pandemic, and centres on the 2008 financial crash and the spectacular toppling of a Ponzi scheme. This is an exquisitely other-worldly novel, which, like the Glass Hotel of its title, is somehow crystalline and prismatic, with multiple threads of narrative interweaving through time.
The story centres on Vincent, a directionless young woman working as a bartender at the Glass Hotel in a remote Vancouver island location, who is picked up by a wealthy financier, and, chameleon-like, adapts to a new life as a trophy-wife. She drifts through this life, oddly untouched by the trappings of immense wealth, until it all comes crashing down after her husband's unscrupulous financial dealings come back to bite him.
The narrative glitches back and forth in time, before and after the Ponzi scheme collapse, snapshotting its victims and perpetrators, returning again and again to Vincent, her childhood on the remote island, her troubled, drug-addicted brother, beginning and ending with the eventual mystery of her disappearance while working on board a cargo ship. Cleverly constructed with intricate layers, sensitive characterizations, and writing which is both precise and dream-like, this will appeal to fans of writers such as David Mitchell (whose brilliant new novel Utopia Avenue was out in July)

Down Cemetery Road by Mick Herron
John Murray £8.99 Pub 6th August
A welcome reprint of an early series by Mick Herron whose Slough House series of quietly humorous spy stories has been enormously popular. This, Herron's first novel, is a thriller which, while not spy fiction, has undercurrents of conspiracy and government misdoing. When a house explodes in a quiet Oxford suburb and a young girl disappears in the aftermath, neighbour Sarah Tucker becomes obsessed with finding her, and is soon enmeshed in a succession of bewildering discoveries which threaten her own life. 'Good characterisation, dialogue and a well-paced narrative make this confident first novel frighteningly plausible' Daily Telegraph

Intimations: Six Essays by Zadie Smith.
Penguin £8.99 Pub 6th August.
Recent events prompted a couple of the bookshop staff to re-read White Teeth by Zadie Smith, written 20 years ago. Such a brilliant book - the writing still compels and the subject matter is still so relevant. So we are very pleased to see this fascinating series of essays on the experience of lockdown published this month. Zadie can never write a dull sentence and this collection is a very personal, witty and intelligent response to a period which has had such a profound effect upon us all.

Pizazz by Sophy Henn
Simon & Schuster £6.99
Sussex-based author and illustrator Sophy Henn is a firm local favourite having wowed local primary schools with her highly entertaining author visits for her previous series, the hilarious Bad Nana books. Her young fans will be delighted that she's now back with the first in a new series for readers aged 7-10. 'Pizazz' is a 9 year old girl who just happens to have …SUPER POWERS! If you think being born into a family of super-heroes sounds cool, think again! Pizazz has to wear the same flappy-caped outfit EVERY DAY, it's a PAIN always having to go off to save the world at inconvenient times, sometimes she doesn't want to ALWAYS be the good guy, and try explaining your WEIRD super-hero family to friends at your new school….!

The Soup Movement by Ben Davis
OUP £6.99 published 20th August.
Another book for middle range readers from a children's author who went down very well when he visited Steyning Grammar School a few years ago. This is a tale about a young lad recovering from an illness and starting a new school who is embarrassed by the homemade soup his mother makes him take in for lunch each day. Giving it to a homeless man starts a chain of amusing events which he could not have foreseen. Heartwarming.

---
Comments (0)
No comments have been submitted yet.
Why not be the first to send us your thoughts
Leave A Comment

Thank you for your comments, they will appear shortly once approved.
Recent Posts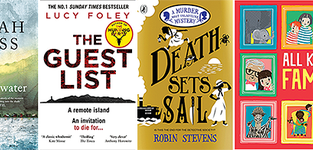 September Books to read.
August 30th, 2020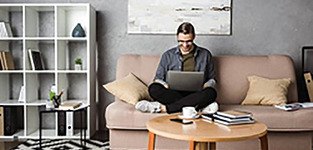 Neck and Back Pain from home office setups.
August 30th, 2020
Have You Seen...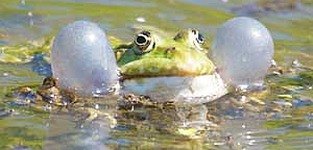 August 2017 - Sussex Wildlife Trust - Marsh Frogs
August 24th, 2017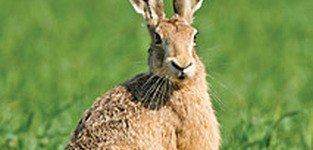 Sussex Wildlife Trust: Brown Hares - March Madness
March 1st, 2018