August Gardening Journal: Plant of the month - Salvia jamenensis Nachtvlinder
August 1st, 2020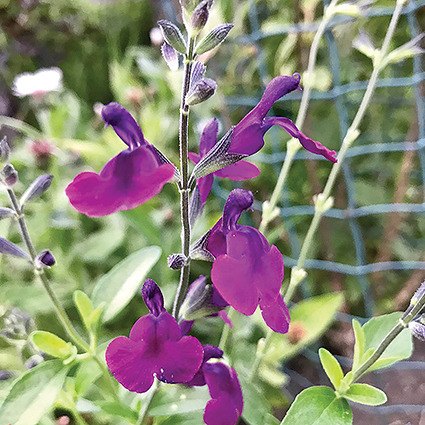 It's a quieter time for the gardener, as most work for this season has now been done.
August can be a time of abundance in the garden with our fruit & veggies ripening, providing extra for the kitchen and our borders bursting with flowers from the late summer flowering perennials. It's a quieter time for the gardener, as most work for this season has now been done, so sit back relax and get that bulb catalogue out to see what's on offer for spring next year.

Most gardeners grow some form of salvia. Edible sage is the best known, but there are also popular herbaceous perennials too. Their spires of blue, purple flowers providing good spikiness among more mound-like perennials. The trouble with some of these well-known salvias is that, for some, their flowering can be relatively short lived.

However, there are salvias and there are salvias. Its all about choosing the right one. The shrubby salvias are often considered to be slightly obscure and some gardeners are concerned about their hardiness in our cold damp winters. These neglected salvias originate in South America and Mexico and while most do require adequate drainage and a sunny spot to reliably come through the winter, there are some that are proving to be more reliable and certainly worth the effort.

Salvia jamensis 'Nachtvlinder', is a small flowered variety of the shrubby salvias with deep, velvety purple flowers. Bred in Holland, the name translates as 'Night Moth'. It is compact, has fragrant foliage and sends out flower all summer long. It combines well with so many other plants that it never looks out of place no matter where you plant it. It looks great in a pot as a specimen, in the border mixed with other perennials but is equally at home in the front of a shrub border too.

If you do have any concerns about it surviving the winter in your garden, cuttings are easily taken and root quickly so its easy to keep some stock in the wings should the winter finish off your 'Mother' plant. To ensure your original plants do survive the winter, treat as you would a penstemon – don't cut down any growth until spring when new shoots start to sprout.

Salvia Nachtvlinder has got to be in my top 10 list of plants. By planting it with a select few friends you almost have a scheme that flowers from spring right the way through to the winter. Try planting with Penstemon Plum Jerkham. Erigeron karvinskianus, Pennisetum orientale, Ceratostigma willmontianum and Gaura Whirling Butterflies, if you want a bit of evergreen foliage to join the party then add a bit of Pittosporum Tom thumb too – a combination that will not disappoint.

Jobs to do this month include:
Ornamental Garden:
• Continue to deadhead, especially dahlias
• Weed!!! – shouldn't be too much of this but its best to keep on top of it.
• Keep the lawn mown and edges cut – due to dry weather you may need to raise the height of the cut if you want to keep your lawn green.
• Trim hedges – now the birds have finished nesting now's the time to get your hedges back in order
• Water. Any plants that are looking a bit tired and are wilting, are in need of a drink. If they look really bad then water immediately and then top up later in the day when its cooler.
• If you have any meadow areas then these should be cut and the hay raked asap.
• Spray and feed roses.
• Plant out autumn flowering bulbs e.g. colchicum.
• Remove lavender stalks and trim bush leaving some green fresh foliage.
• Order spring flowering bulbs.
• Ensure camellias have sufficient water to ensure flowers for next year.
• Clip evergreen shrubs
• Prune current seasons growth of wisteria back to 5-6 leaves.

Vegetable Garden:
• Harvest Garlic
• Sow oriental greens such as mizuna and mibuna, pak choi etc.
• Harvest early apples.
• Start lifting main crop potatoes.
• Summer prune trained fruit such as espalier apples, pears etc.
• Trim non flowering stems of grapes cutting back to one leaf from the main branch.

---
Comments (0)
No comments have been submitted yet.
Why not be the first to send us your thoughts
Leave A Comment

Thank you for your comments, they will appear shortly once approved.
Recent Posts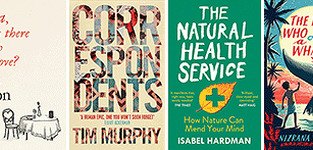 Book Reviews: January 2021
January 1st, 2021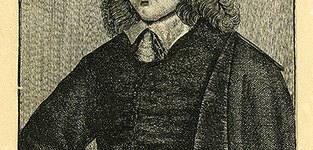 Sussex Wildlife Trust: Nicholas Culpeper - The complete herbal hero
January 1st, 2021
Have You Seen...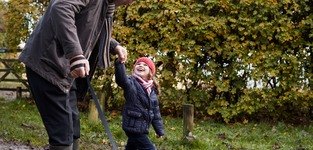 Get vaccinated to protect yourself and your community.
November 10th, 2020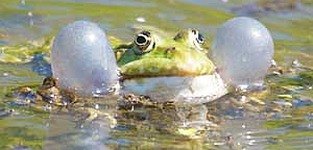 August 2017 - Sussex Wildlife Trust - Marsh Frogs
August 24th, 2017